Stage 9 of the Dakar Rally 2016 in Belen, Argentina proved to be even more challenging forcing the organizers to shorten the route due to extreme heat. The Peugeots which dominated the first week of the rally found themselves struggling again, though Carlos Sainz managed to fight through and eventually claimed the stage win.
Extreme heat was not only a problem to the drivers but also to the vehicles which were prone to overheating, for the riders, some were having problems navigating through rivers to a point of nearly drowning. Thanks to Frans Verhoeven, the Yamaha rider managed to warn most of them before the organizers decided to shorten the route.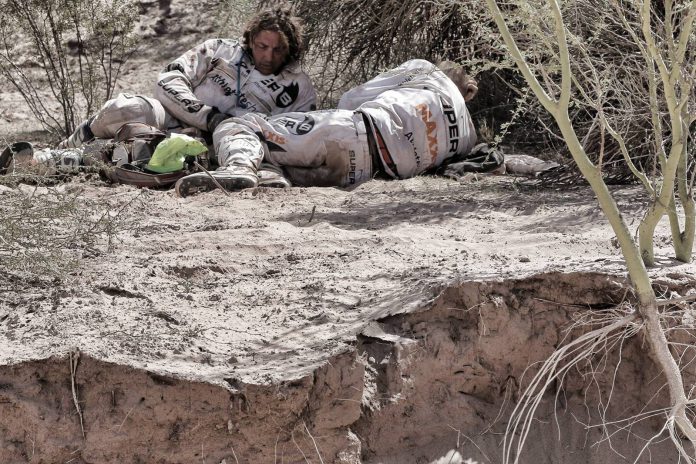 Nonetheless, the competitors still put out a strong show with Sainz benefiting from his experience in the extreme conditions. The Spaniard beat two Minis which are now proving to be a threat to the Peugeot campaign for the 2016 Dakar victory. Erik Van Loon brought his Mini home in second place while Mikko Hirvonen claimed third place in another Mini.
Sebastien Loeb found himself struggling in the dunes again, Stephane Peterhansel in the other Peugeot 2008 DKR did not find it easier too and as a result he lost the overall lead to Sainz. Peterhansel sits in second place ahead of Nasser Al-Attiyah who also struggled through the dunes in stage 9.
Dakar Rally 2016 Stage 9 in Belen
Toby Price put out another good show in the bikes category by claiming the stage win ahead of Honda's Kevin Benavides and fellow KTM rider Štefan Svitko. Toby's main rival and Honda rider Paulo Gonçalves suffered a mechanical problem that dropped him down in the rankings. Nevertheless, the Portuguese rider still has a shot at the overall win after he was awarded with a grouped time just like all the riders when the stage was shortened.
The Patronelli brothers' winning streak was cut short yesterday in the quads category by fellow Argentinian rider Pablo Copetti who claimed the stage win in a Yamaha. Alejandro Patronelli finished ahead of Marcos Patronelli but the latter managed to take the lead in the overall standings.
Gérard De Rooy continued to thrive in the truck category winning the stage in his Iveco. He was followed by fellow countryman Ton Van Genugten and Russian Andrey Karginov who finished in second and third places respectively.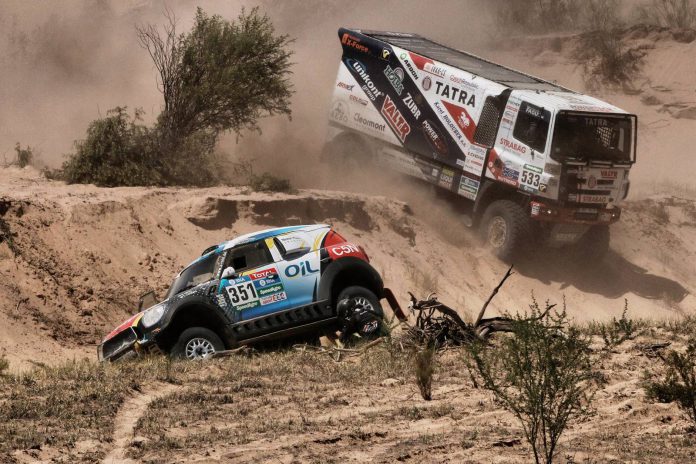 Today's stage will start from Belen to La Rioja over a distance of 278 km for all competitors. The starting grid will include the 10 fastest cars and bikes as part of the new configuration.