MINI brought an end to the Peugeot domination at the Dakar Rally 2016 after Nasser Al-Attiyah won stage 8 yesterday. The stage which followed Sunday's rest day marked the opening of the second half of the rally which is expected to provide new challenges to the competitors. Stage 8 ran from Salta to Belen over a distance of 393 km.
Al-Attiyah improved his pace on stage 7 and managed to finish third before changing the order of the rally yesterday. The stage also saw Sebastien Loeb roll his Peugeot 2008 DKR several times after making a wrong move 20 km from the finish. Loeb and his navigator Daniel Elena were uninjured in that incident but lost the lead in the standings.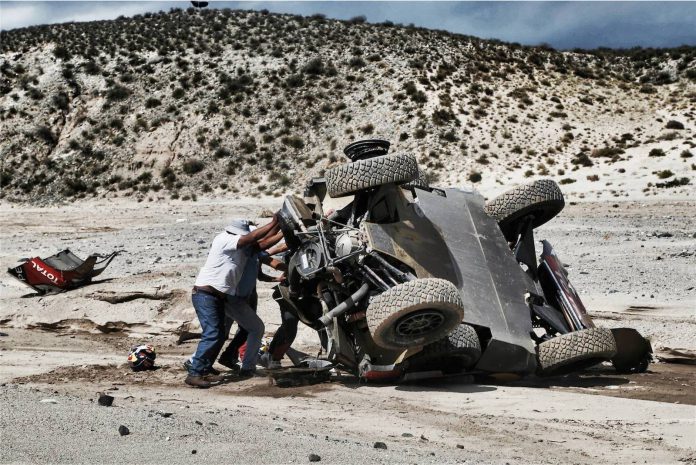 Carlos Sainz finished in second place ahead of fellow Peugeot driver Stephane Peterhansel, the latter is now the leader of the general standings with Sainz in second and Al-Attiyah in third.
In the bikes category, KTM's Toby Price emerged on top after beating leader Paulo Gonçalves of Honda. Price also claimed the overall standings in this category. Goncalves on the other hand managed a second place finish ahead of Pablo Quintanilla who rides for Husqvarna. Štefan Svitko is third in the overall standings behind Goncalves and Price.
The Patronelli brothers are still the commanders in the quads category with Marcos Patronelli winning the stage ahead of his brother Alejandro. South African Brian Baragwanath finished third in this category. Alejandro leads the overall standings away from Marcos and Alexis Hernandez.
Gérard De Rooy from The Netherlands won the stage in the trucks category driving for Iveco. He was followed by the Russian duo of Eduard Nikolaev and Andrey Karginov both driving Kamaz trucks. Gerard de Rooy is now the leader in the overall standings with MAN driver Peter Versluis in second place and Nicolaev in third place.
Stage 9 is currently underway in Belen with the stage set over a distance of 285 km for all competitors.