The 2016 Audi A4 Allroad Quattro was just unveiled at the 2016 Detroit Motor Show. It was just a matter of time until Audi revealed the slightly elevated version of the 2016 Audi A4.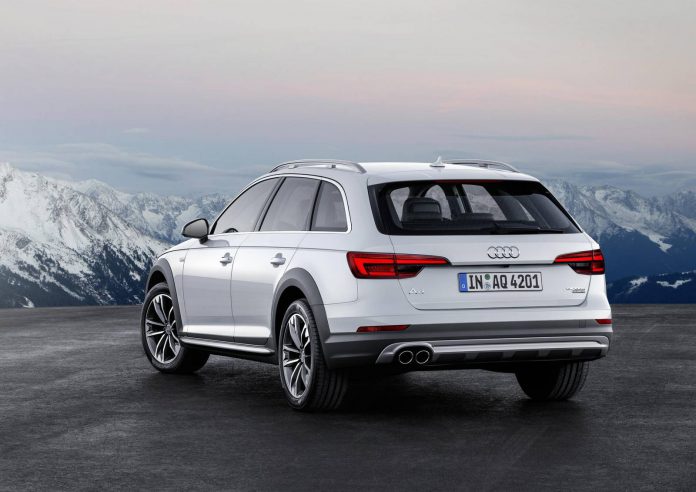 The 2016 Audi A4 Allroad Quattro enjoys 34mm more ground clearance in comparison to the regular A4. Therefore it's the ideal car for Audi A4 Avant lovers that like off-roading or live in rural places but don't want to make the jump to the SUV segment. Originally launched back in 2009, this is now the second generation of Audi A4 Allroad Quattro, following the long success of the A6 Allroad Quattro, which went first into production back in 1999.
The extra ground clearance is not the only thing that comes extra with the tougher looking 2016 Audi A4 Allroad Quattro, the car also comes with an offroad mode in Audi drive select. Quattro all-wheel drive comes standard, and the drivetrain options comprise of several petrol and diesel engines ranging from 150hp to 272hp. For now it isn't clear whether there will be an Audi S4 Allroad Quattro.
The presence of an eight-speed tiptronic gearbox is a first for the A4 Allroad Quattro, while it's also 90 kilograms lighter than its predecessor. The 2016 Audi A4 Allroad Quattro should be arriving at the dealerships by summer 2016, despite the fact that there is currently no information on pricing.