The Consumer Electronics Show (CES) 2016 is underway in Las Vegas and Faraday Future (FF) showcased its highly-anticipated FFZero1 concept car at the event. Despite the concept getting a mixed response, FF is confident that the company will change the automobile industry in the same way Apple changed the the cell phone business with the iPhone, which co-incidentally, was announced exactly nine years ago at CES.
"While the traditional auto industry is focused on mainly making better cars, we are redefining the very nature of vehicles and mobility," said Nick Sampson, Senior Vice President of R&D and Engineering.
A former Tesla employee, Sampson is joined at FF by several executives from other automotive brands like BMW, Tesla, Jaguar and General Motors, including Richard Kim (part of the team that designed the BMW i3 and i8) and Dag Reckhorn (another former Tesla worker).
Faraday Future FFZero1 Concept
The 750-strong workforce is currently headquartered out of California at Nissan's former R&D facility. The production of FF's cars will take place at a factory in North Las Vegas that the company recently acquired. Despite getting incentives of $330 million, FF will invest $1 billion in the plant and generate employment for over 4,500 people.
This obviously raises questions about the company's investors and FF has been very unforthcoming regarding that. You won't find any information about its financial backers or the CEO on the website. It is run by an executive team led by Sampson and that's all they tell you.
However, a research by a journalist of LA Times last year revealed that the CEO is Chaoying Deng and FF is backed by technological giant Telv, which is headed by Jia Yueting- a 42-year-old billionaire often called the "Chinese Elon Musk". His company's internet TV website is China's answer to Netflix and Letv sold over 4 million phones in 2015. Yueting sees the potential in the EV industry and hence apart from investing in FF, Letv has a partnership with Aston Martin and is working on its own electric supercar.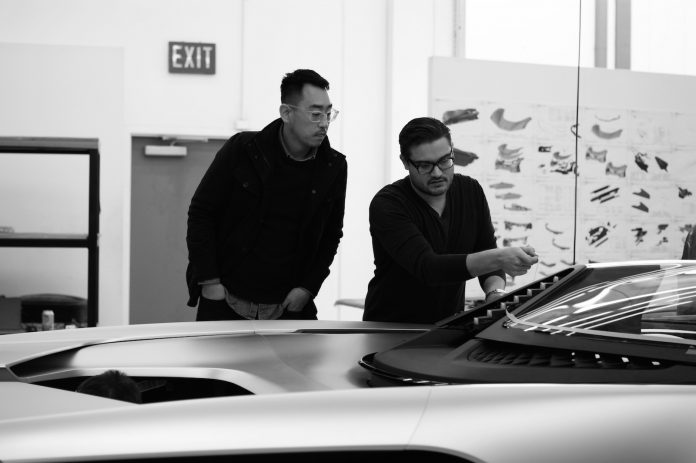 Moving on to the FFZero1, the images of the concept were leaked hours before the official launch and it didn't take time for some industry expert to display their skepticism at the futuristic prototype. With an exterior resembling the batmobile, the FFZero1 is powered by four electric batteries (each driving one wheel) that can generate 1,000 hp, a 0 to 60 mph time of under three seconds and a top-speed of over 200 mph.
FF, which is named after the famous British scientist Michael Faraday, has said that the FFZero1 may go into "limited production" later on but that is unlikely as the concept only gives us a glimpse of the features that could be seen in the company's production cars.
These include the aero tunnels running through the interior of the vehicles to help in reducing drag, improve aerodynamics and increase battery cooling, the NASA-inspired central driving seat that keeps the driver in a 45-degree position, heavy use of carbon-fiber and other lightweight materials and FF's soon-to-be trademark UFO lines.
It also showcased FF's sustainable Variable Platform Architecture (VPA) that will underpin all of its vehicles and help the company reduce the time spent on manufacturing and R&D. Not to forget, the track-only FFZero1 Concept can be completely autonomous and has a 'sixth sense' for drivers- providing them with access to live images and real-time data visualisation. This will form the technological blueprint for the company's vehicles and will have Letv playing a crucial role here.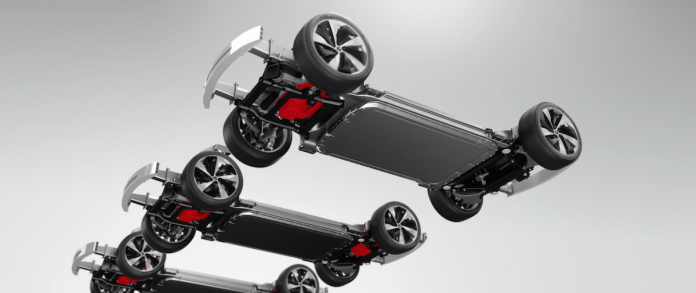 "The FFZero1 Concept is an amplified version of the design and engineering philosophies informing FF's forthcoming production vehicles," Kim commented. "This project liberated our designers and inspired new approaches for vehicle forms, proportions and packaging that we can apply to our upcoming production models."
That said, the launch should have had more substance about the cars instead of how FF will compete against Tesla and how much it has grown since its inception 18 months ago. It may be planning to get its first car on the road within the "next couple of years" but there's still a lot to do for the company.
[youtube]https://www.youtube.com/watch?v=-h3Xd6PXwc0[/youtube]