Dutch DJ Afrojack recently took delivery of his brand new Lamborghini Aventador SV. During his brief presence at this year's Amsterdam AutoRAI, Afrojack revealed that he placed an order for the Aventador SuperVeloce.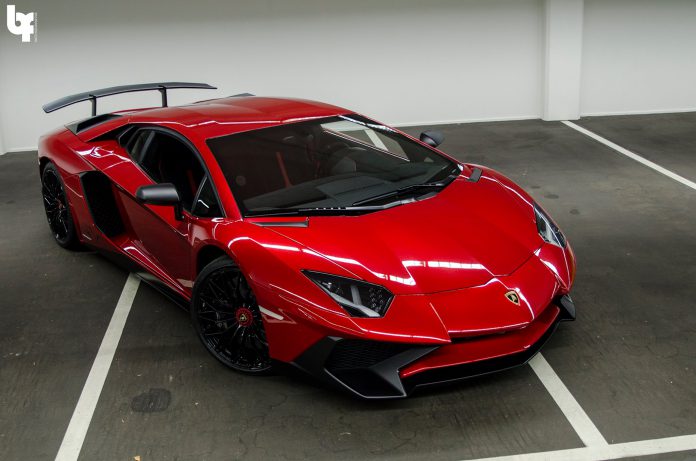 The Lamborghini Aventador SV might very well be the most expensive car that DJ Afrojack purchased until date. The most extreme version of the Lamborghini Aventador is known to have a top speed of 350 kilometers an hour and is capable of hitting a 100 kilometers an hour from a standstill in just 2.8 seconds. The naturally aspirated V12 engine outputs a stunning 740hp (750cv) and a maximum torque of 690 N.m. The SuperVeloce furthermore impresses with an updated exterior, featuring a large rear spoiler and a more aggressively designed bodykit.
DJ Afrojack's New Aventador SV
DJ Afrojack's Rosso Bia Lamborghini Aventador SV was the first of its kind to be delivered in the Netherlands, although it's unsure if it's actually registered there as well. Several vehicles of Afrojack's car collection, which currently comprises of a Rolls Royce Phantom Drophead Coupé, Audi RS6 Avant, Ferrari 458 and several other luxury sports cars, are known to feature foreign license plates. It is expected that the Aventador SV will succeed his Lamborghini Aventador Roadster.