Those Lamborghini Huracan Superleggera spy shots you've been seeing on other sites were actually of the rather special Novitec Torado Lamborghini Huracan N-Largo. The German tuning company are onto a good thing with their N-Largo kits. The latest is a wide body kit for the Lamborghini Huracan. The fact that it has tricked so many into thinking it comes direct from the factory is a very good sign!
It is visually impressive. It's a design penned by legendary German tuning guru Vittorio Strosek. Constructed from carbon fibre, it features a set of rear fender flares, front fender flares, fender vents, front bumper, aerofoil and rear diffuser. In width, it measures 12 centimetres more than the standard Huracan.
From front to back, the N-Largo features a new more aggressive front bumper with a new front hood. The hood gets two design lines which emphasise the car's muscular new look. The front wheel arch fits the Huracan perfectly and blends into a new side skirt. The rear arches create a new design line and the rear bumper is also heavily redesigned. The rear spoiler finishes a package which vaguely resembles the iconic Lamborghini Diablo GT.
Novitec Torado Lamborghini Huracan N-Largo
Power has been increased. The 5.2 litre V10 engine gets a new power output of 860 hp and 960 Nm of torque thanks to what amounts to a supercharger conversion. Novitec's inconel exhaust system is also available.
Novitec fit a new set of wheel liners to ensure there is enough space for the rims; a set of NL2 wheels custom-developed for the Torado N-Largo. The finish is concave with five delicately shaped double spokes. The wheels measure 12.5Jx21 at the rear and make use of Pirelli P ZERO tires measuring 325/25 ZR 21. At the front, the rims are smaller 20 inch until with 245/30 ZR 20 tyres. Sports springs bring the Novitec Torado Lamborghini Huracan N-Largo closer to the ground by about 35 millimetres.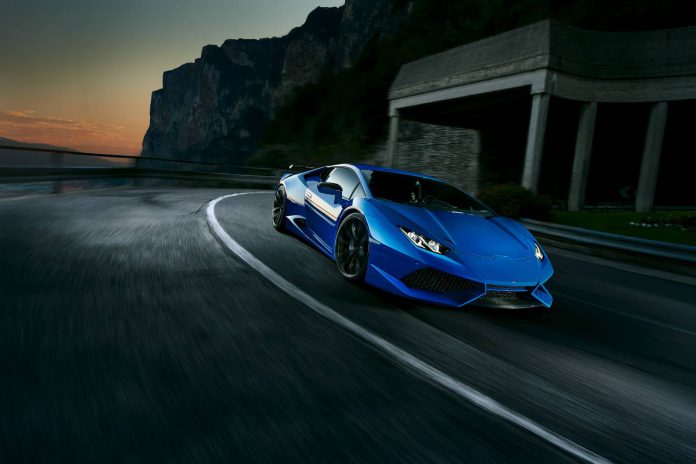 The Novitec Torado Lamborghini Huracan N-Largo is limited to just 25 cars. Optionally, the panels are available in exposed carbon fibre. The interior can be fully customised depending upon the requirements of the owner.