Days after reports emerged about Jaguar's return to mainstream motorsport, the British manufacturer has now confirmed its entry into Formula E Championship in 2016. By doing so, Jaguar has revealed a new Formula E racer which will see its first outing in autumn 2016 during the third season of Formula E.
As UK's largest investor in research and development, Jaguar hopes to take advantage of the promising future of Formula E to further its own product portfolio that will feature a range of electric cars. Formula 1's Williams Advanced Engineering has been named as technical partner for the Jaguar Formula E Team. Williams were involved in the development of the Jaguar C-X75 supercar.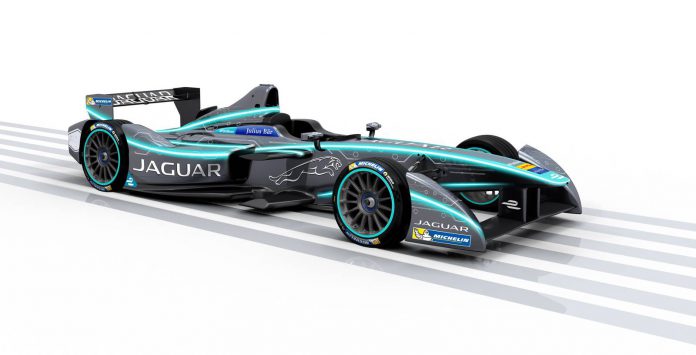 Jaguar joins Formula E at a time when rules are vastly changing especially in the field of technical development. During the second season, teams were now able to manufacture their own powertrains as opposed to the first season when the powertrain was provided by Spark Racing Technology. Jaguar will join the likes of Mahindra, ABT, Venturi and Renault in the making of individual powertrains.
Speaking about the new move, Nick Rogers, Group Engineering Director for Jaguar Land Rover, said: "I am proud to announce Jaguar's return to racing with an entry into the innovative FIA Formula E championship. Electric vehicles will absolutely play a role in Jaguar Land Rover's future product portfolio and Formula E will give us a unique opportunity to further our development of electrification technologies. The Championship will enable us to engineer and test our advanced technologies under extreme performance conditions."
Jean Todt, President of the FIA added: "The FIA is pleased to welcome Jaguar as a new manufacturer to enter the FIA Formula E Championship. We built this series to offer an alternative competition for manufacturers to step into the sport and develop road-relevant electric technologies. The choice of Jaguar to come back to motor racing with Formula E is a proof of success. As it forges a path forward for the future of the electric car, Formula E managed to attract one of the most prestigious and historical brand across the automotive industry. I wish them success ahead of their arrival in 2016/2017."