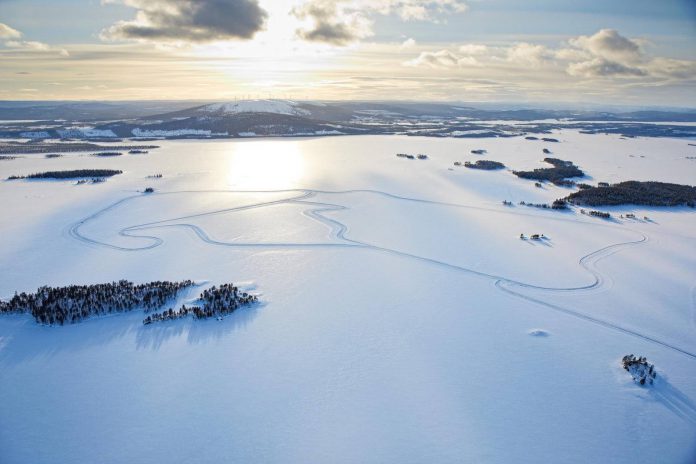 The Range Rover Sport SVR is one of the latest and most powerful creations of the JLR special vehicle operations division. With an output of 550hp and 680 N.m. of torque thanks to JLR's signature supercharged 5.0 litre V8 engine, it's the most powerful Land Rover to date.
Besides the fact that the Range Rover Sport SVR is capable of launching to a 100 km/h or 0-60 mph in just 4.5 seconds, the sporty SUV stays true to its nature and houses several assistance modules that improve its off-road performance. The SVR features the latest generation of Land Rover's advanced terrain response system, which automatically controls a span of vehicle settings that adapt to the driving surface conditions. Additionally the SVR is naturally equipped with Land Rover's trademark four-wheel drive that features a two-speed transfer case, and a 50/50 front-to-rear torque division mechanism.
Furthermore the Range Rover Sport SVR is equipped with a dynamic active rear locking differential that certifies torque is distributed to the rear wheel with most traction, increasing the agility of the SUV. Another system that we can find on the SVR and that we know from several other vehicles in JLR's portfolio is the torque vectoring by braking system, a sophisticated system that reduces understeer during cornering by equally distributing torque from the engine to all four wheels.
On the frozen lake of Udjaur in Northern Sweden, an incredible full-scale replica of the Silverstone circuit was carved out of the ice. The 550hp monster version of the Range Rover Sport seems to be an excellent match for this ultimate polar circle track challenge. Watch polar explorer Ben Saunders and former rally champion Minna Sillankorva break the ice and show-off some of Land Rover's latest off-road technologies by maneuvering the Range Rover Sport SVR around the frozen Silverstone circuit in the North of Sweden!