Recently, GTspirit.com got a design preview of the next-generation Mercedes E-Class, which will be heavily influenced by the current S-Class. While the sedan version is going to be launched at the Detroit Motor Show 2016, the first spy shots of the 2018 E-Class Coupe have emerged.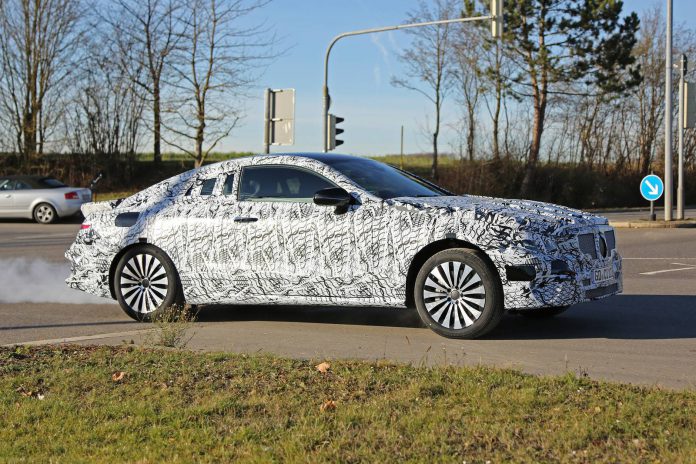 The E-Class Coupe will be a cross between the existing C-Class Coupe and the S-Class Coupe with the spy shots showing similar styling cues like the absence of the B-pillars. The vehicle will be based on the rear-wheel drive modular architecture, called the MRA platform, that also underpins the new C-Class. This means it will likely shed some weight while getting more interior space.
Just like the sedan, the The E-Class Coupe will do without the V6 engine in favour of the new inline-six and four-cylinder turbocharged engines in both petrol and diesel. It will also get an AMG variant powered by a 4.0-liter V8 motor developing 600 hp and also several hybrid options.
2018 Mercedes-Benz E-Class Coupe
The 2018 Mercedes-Benz E-Class Coupe won't be launched before the beginning of 2017, with the sedan and estate versions to come up before it.