The Mauritius Shangri-La Le Touessrok Resort & Spa is officially opening its doors today. The 34 acre waterfront resort on the African island has undergone significant remodelling. The 200 guest suites offer infinity views across the Indian Ocean and the resort also offers guests exclusive access to a private island called Ilot Mangenie.
On the centre of the beach, the main low-rise resort building features three wings – Coral, Hibiscus and Frangipani – of which all the guest suites feature a private terrace or balcony with sea views. The resort also features three beach villas each comprising of 423 square metres in living space. These villas come with 24 hour butler service, private entrance, three bedrooms, infinity pool and private beach access.
The resort also features an 18-hole par 72 championship golf course that was designed by Bernhard Langer. It is located on a separate island called Ile aux Cerfs, which is just a few minutes from the luxury resort's shores. This island has additional entertaining activities to offer, such as many different water sports, snorkelling, scuba diving and fishing for the guests that like to take it easy on their holidays.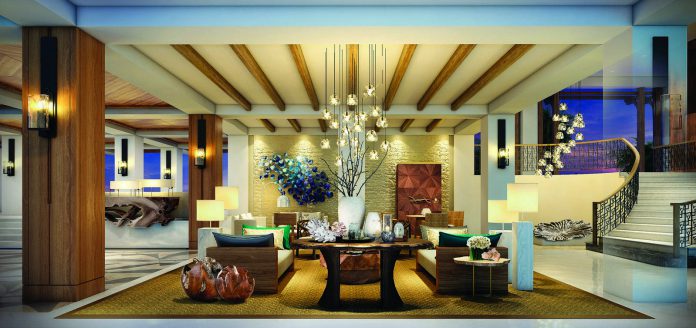 The resort has five restaurants and three bars to enjoy. Options are the Republik Beach Club & Grill, a restaurant with a Mediterranean cuisine and barbeque; Kushi, a restaurant with a Japanese cuisine that serves Shabu Shabu, Kobe and a wide variety of Sushi. Le bazar is a typical 'food theatre', hosting a range of so-called dining shows. For the guests that are okay dining without the show, the restaurant offers a noodle bar and Western sea grill. Finally there is the Indian restaurant called 'Safran' that offers guests a wide variety of Indian cuisine dishes. The SEGA bar is the resort's most popular evening hangout spot, offering a menu of uniquely smoked cocktails, exotic cocktails and other exquisite drinks.
CHI is the resort's exclusive spa & wellness centre. It consists of eight treatment rooms and private consultations are exclusively available for guests. The ingredients that are used for treatments at CHI are organic and locally grown in the spa's garden.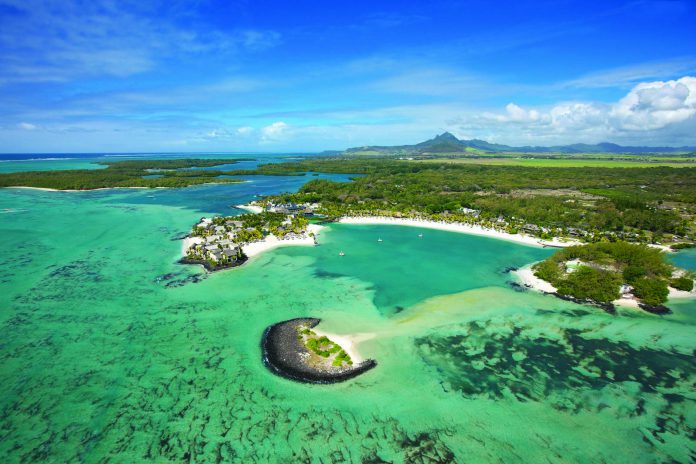 In addition to the previously mentioned amenities the luxury resort & spa has to offer, it features two large swimming pools and a kids club to entertain the younger guests at the resort. The Shangri-La Le Touessrok resort & spa is the second resort to be opened by the Asian hotel & resort chain in the Indian Ocean.