After a stunning debut in 2013 that ended with the company selling cars worth more than $63 million, RM Sotheby's returns to New York City for its 'Driven by Disruption' auction taking place today. Thirty-one classic and contemporary cars that have 'disrupted automotive design, technology, history or performance' for the better over the past several decades will go under the hammer at Sotheby's showroom on the York Avenue.
The auction was initially planned to be held in the third week of November but it was delayed owing to an art sale being held by Sotheby's around the same time. The Driven by Disruption sale has a 250-page auction catalogue and a six-day public exhibition prior to the auction with each car displayed in a unique setting.
Some of the highlights of the auction are shown and described below:
RM Sotheby's Driven by Disruption Auction
1. 1958 Ferrari 250 GT Cabriolet Series I by Pininfarina – Often considered one of the most beautiful and rare early road-going Ferraris. Built as a grand touring car, only 40 units of the first series were produced. The expected price for the vehicle is at least $6 million.
2. 1933 Pierce-Arrow Silver Arrow- One of just three surviving examples of this car will go under the hammer in NYC. Expect it to fetch around $3 million.
3. 1986 Ford RS200: The RS200 is a pivotal car in rally history and only 200 homologated versions came up.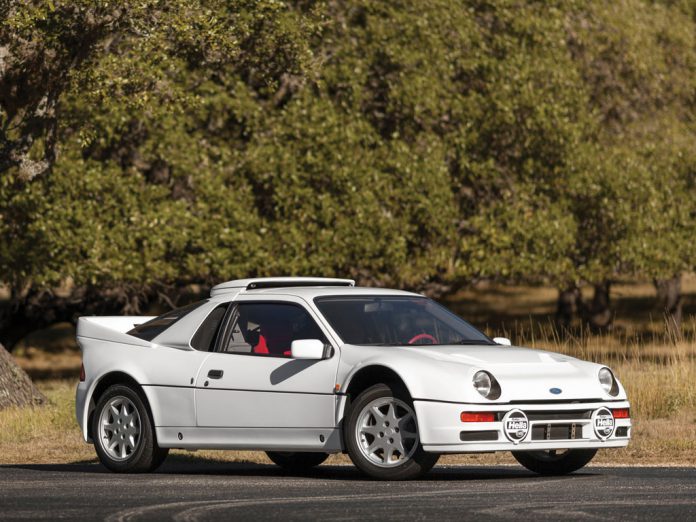 4. 1954 Siata 208S Spider- Primarily aimed at the American market, the Siata 208S Spider is an elegant car with a very understated design. Its production was limited to 35 units and the one at the auction is defined as the "finest example in existence."
5. 1975 Porsche 911 Turbo- In 1975, Porsche introduced the first turbocharged 911 with the production limited to just 284 examples worldwide. Today will be the first time in several years that a '75 911 Turbo is sold at a public auction.
6. 1955 Mercedes-Benz 300 SL 'Sportabteilung' Gullwing- One of the most historic post-war cars, this one was driven by Sir Stirling Moss at the 1956 Tour de France.
7. 2003 Ferrari Enzo- Well, Mayweather's Ferrari Enzo is also up for grabs. It was acquired by the boxer in 2014 and he has only added 200 miles to the odometer.
For more information on the auction, visit the lots here.