It is no secret that the engineering in the most sought after supercars represents the pinnacle of science and technology. Inspired by Formula 1 and the mind boggling equations that go into every detail, from aerodynamics to energy recovery systems, road going machines such as LaFerrari must emulate the performance and stress that Formula 1 cars experience. They need to run thousands of kilometers on a single engine, not one that is changed every couple of weekends. Combine these elements with the expectations of a wealthy individual that paid a pre-tax price of a cool million euros, and the proposition becomes a tough one indeed. Such demands have resulted in the likes of H.R. Owen, an official and certified dealer for Ferrari, Lamborghini, Maserati and many more, to employ teams of the best technicians and engineers to not only keep the cars running at their best, but to address customers needs and concerns.
H.R. Owen gave GTspirit the rare privilege of going behind the scenes at their Premier Park workshop to speak to Attilio Romano, one of the most decorated technicians in the automotive industry. Visiting a workshop is often a rather mundane and ordinary experience, although the same cannot be said for this particular garage. We were greeted by Tony, the manager of the site that took us through the glass doors to large brightly illuminated workshop. The cars that filled the space were fabulous. From an orange Rosso Dino Ferrari Dino to a plethora of Rosso Corsa LaFerraris and handful of Speciales in between, the gathering of cars was sublime.
As epic as the cars were, we were there to chat to a man with an equally impressive curriculum vitae, Attilio Romano, a Ferrari and Bugatti certified technician that has been working in the automotive industry for 36 years. Attilio has always worked with the most complex and exclusive vehicles. His career launched at a Lotus and Lancia garage before moving to a Bentley, Rolls Royce establishments. His previous employer, Len Street Lancia then introduced a 'UK Technician of the Year Award' which lured Attilio back and just as well as he walked away with the award.
Attilio's career at H.R. Owen began back in 1994 when he moved to Malaya Group where he first became qualified as a Bugatti Technician working on the revolutionary EB110. Malaya went on to purchase H.R. Owen, a name that the whole group then adopted along with Ferrari and Lotus. It was here that Attilio went on to work on his first Ferrari as well as his first full restoration, a Lotus. This was the car that launched his zeal to restore the most desirable cars, within a few years Attilio restored Lamborghinis, Ferraris, Rolls Royces and Maseratis.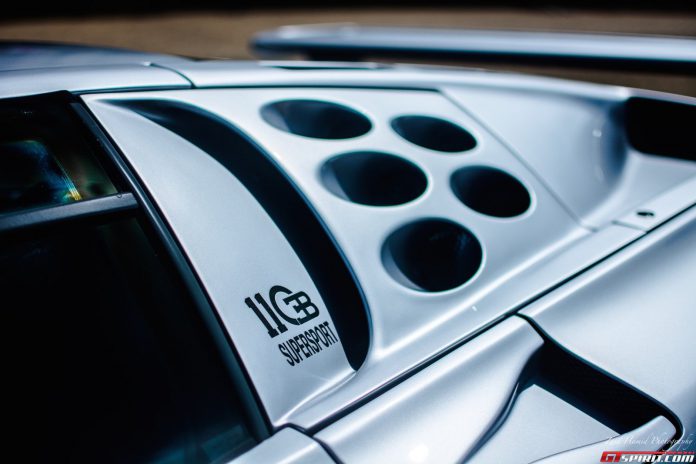 Following ten successful years at H.R. Owen/Malaya a dream opportunity was offered to Attilio, the chance to work for Ferrari out of Maranello as a Technical leader helping to diagnose and solve issues globally, no menial task. As family commitments became more prominent, Attilio returned to the UK and in 2005 at H.R. Owen he became the UK's first factory registered Bugatti Technician to work on the mighty Veyron. That being said, Attilio never stopped working on older cars, something he much prefers as he loves knowing that he is able to have a real and tangible mechanical difference to a car where electronics are no where near as crucial as they are in modern vehicles. He carried out extensive restoration on an EB110GT as well as an EB110SS.
These projects were closely followed by another EB110SS that won its class at Salon Prive 2015. H.R. Owen is where Attilio is in his element, they are the the first port of call for the most exclusive and rare modern cars, as well as the most sought after classics. H.R. Owen have an unparalleled contact base to find classic cars. This combined with Attilio's skills that make him the most experienced and skilled specialist in Europe, combine to make the company the industry leader.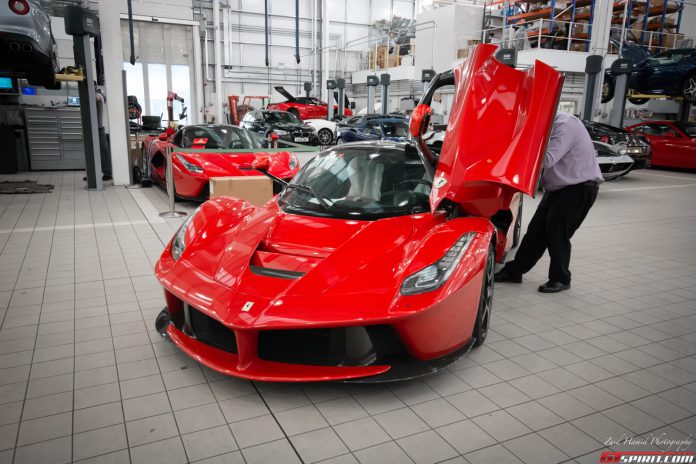 2015 continued in spectacular fashion with Attilio restoring many stunning icons such as the Ferrari F40, 288, 246 Dino, 365, 330 and a number of 355s. We were lucky enough to see Attilio in action working on a full body restoration for a Ferrari 275 that even as a silver painted shell still looked phenomenal. The H.R. Owen team mentioned that this particular car had been commissioned for restoration by an owner that intended to put many more miles on it rather that keep it as a garage queen. As a result Attilio's approach to the project was different as he would modernize a few small components to ensure efficiency and reliability, all approved by Ferrari and looking original.
As previously mentioned, Attilio's real passion lies in working on older vehicles. "I'm a La Ferrari registered Technician, but would rather work on the classic cars, the fact the I can take components apart and effect a repair makes me feel very satisfied. To undertake a project and once completed be able to say I did this gives me an immense pleasure."
It is difficult to ignore the utterance of LaFerrari, particularly in a room hosting no less than three. We probed Attilio on how special the car is to work on. He responded by telling us how much attention to detail there is on the hypercar, how the craftsmanship is, from a technical point of view, jaw dropping.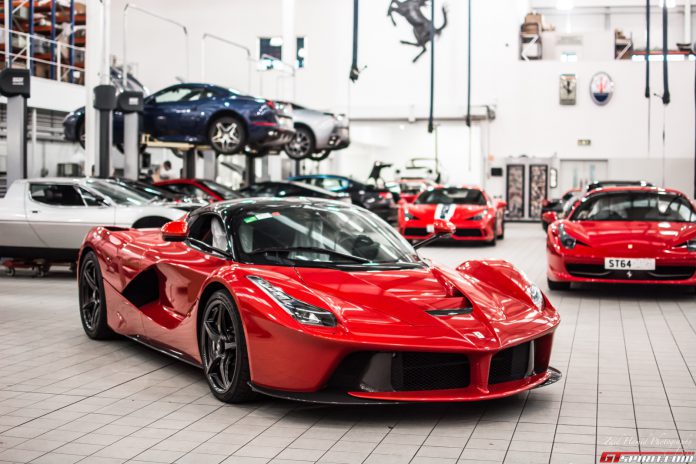 Being a technician, we expected Attilio to tell us that the LaFerrari is very difficult to service, maintain and look after. Much to our surprise he answered with a smile on his face saying that it is no more difficult than any other Ferrari, part down to it sharing the manic engine of the F12 Berlinetta and it having the same service schedule. The 950 horsepower speed freak needs only to be checked over by H.R. Owen just once every twelve months. We responded asking about the electricity element and if it complicated the procedures that he regularly carries out. Attilio replied telling us how H.R. Owen selected its best technicians, including himself, to fly out to Maranello to work on a LaFerrari and learn its intricacies and the necessary measures required to work on the battery packs. They were tested and returned after a week on ready to work on the most technically advanced Ferrari in history.
Before parting ways there was one outstanding box to tick: ask Attilio what he drives. The answer, as you would expect, is far from ordinary. Lancia had a special place in Attilio's heart and he purchased a rather ordinary Thema when his daughter was born. Since then the car has evolved to be anything but ordinary. The engine was swapped out for a turbo charged 16V to which a valve controlled straight piped exhaust had been fitted. Furthermore, Attilio felt more supportive seats would be useful given the extra power, what better than a pair of Ferrari 430 Scuderia seats trimmed in yellow!