Liverpool-based automaker Briggs Automotive Company (BAC) has appointed a dealership in Hong Kong, with the company's showroom located in the popular Kowloon Bay region.
Naturally, BAC has also launched the Mono supercar in Hong Kong. Priced at around HK$ 4 million (US$516,125) owing to hefty local taxes, eight of the ten allotted models for dealership were booked at the launch of the vehicle. That said, BAC is still working with the authorities on getting the car cleared for road use in Mainland China.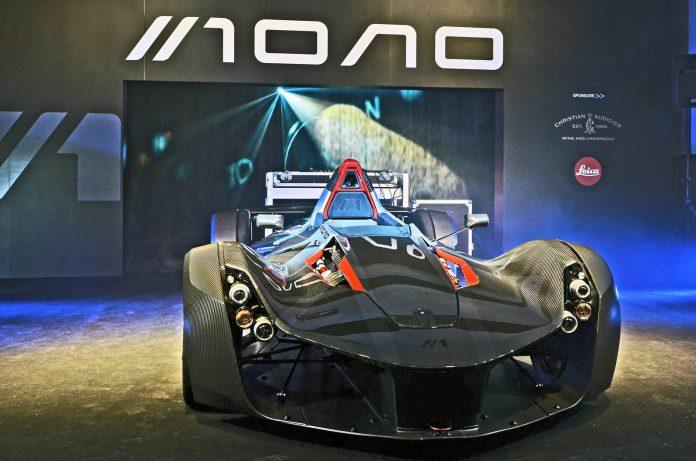 BAC Hong Kong will oversee sales and marketing for BAC in China, Hong Kong and Taiwan. This comes after the company also set up an outlet in Japan earlier this year, where 5 BAC Monos have already been acquired.
BAC founder Neill Briggs, who was present at the Hong Kong launch, said: "The launch of BAC Hong Kong and BAC Japan demonstrates the global success of the Mono supercar. For us as a British company to take our brand new UK-built 2016 Mono to all corners of the globe makes us immensely proud." He further added that with the US division opened in 2015 as well and the company having got the EU approval for its cars to be driven on the roads, they are in a position to take the BAC to the "next level" now.
The Mono showcased at the launch was of the model year 2015 which got a Cosworth-tuned 280 hp 2.3-liter naturally-aspirated inline-four engine. However, Asian customers will get the 2016 BAC Mono, which gets a 305 hp 2.5-litre inline-four motor. The updated car weighs just 580 kg giving an incredible 526 hp per tonne ratio. Furthermore, owners will get drive-by-wire throttle, custom steering wheel and a tailor-made seat.