Even among the world's outrageous bunch of supercar manufacturers, Pagani stands out. The Italian automaker, founded by former Lamborghini engineer Horacio Pagani, builds zany-yet-beautiful supercars in staggeringly low numbers – cars which even the wealthiest of auto enthusiasts will be hard pressed to get their hands on.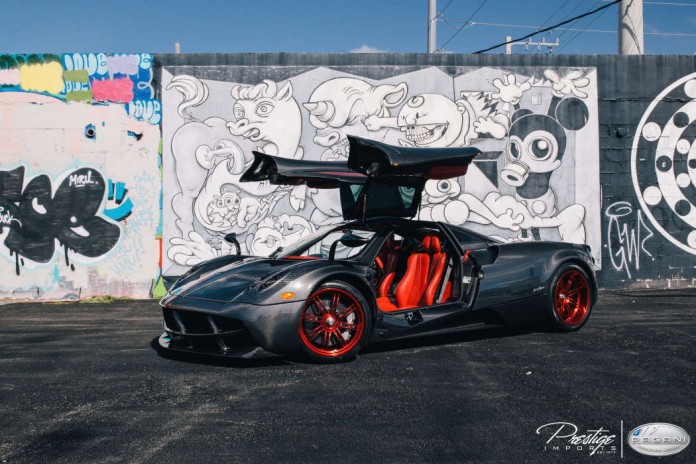 Due to the company's somewhat evasive and mysterious ways, it's interesting to hear about the David family, who have ties with Horacio and his brand dating back to the early 2000s. As Dupont Registry reports, Irv David, owner of Prestige Imports and Lamborghini Miami, once told his son Brett that Horacio Pagani would be the next big thing in supercar building. He was right, however Irv passed away in 2007 and left the dealership in Brett's hands, a turn of events that sent Brett on a mission to ensure Prestige Imports became an authorized Pagani Automobili dealership.
Pagani Huayra Project Vulcan
Under the guise of being interested in purchasing a car, Brett travelled to Pagani's headquarters in Italy and toured the facility. He eventually got to talking with Pagani about who the official dealer in Florida was and in an ironic turn of events was told that he had promised Irv David the title. Brett told them Irv was his father and before you know it, Prestige Imports opened Pagani Miami.
Brett's own personal Huayra, titled 'Project Vulcan, is the culmination of that short story. The car, which was first ordered two years ago when Pagani Miami was opened, was delivered late last month. It has several unique features such as exposed carbon fiber bodywork, a red leather interior with matching red exterior accents, however the most important of all is a center-mounted plaque dedicated to Brett's father Irv.