After the Mercedes-Benz CLS-Class and the BMW 428i, the latest police-themed car of the TUNE IT! SAFE! campaign was revealed at the Essen Motor Show 2015, courtesy of Corvette aftermarket specialist, TIKT Performance.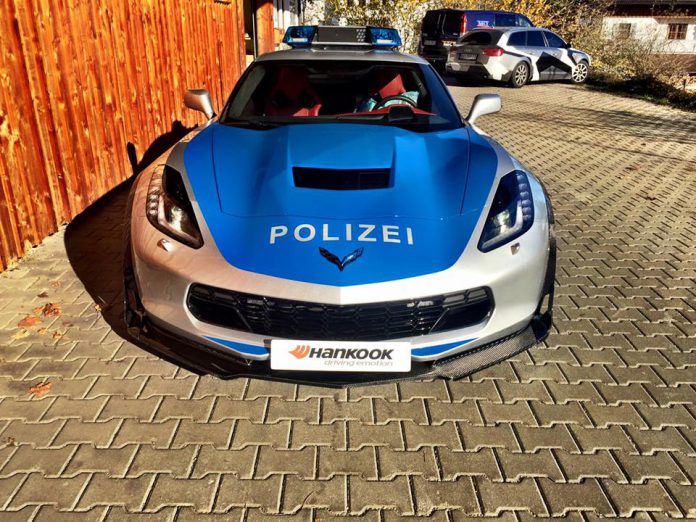 The vehicle is a C7 Stingray, equipped with Tikt Performance's carbon-fiber kit, which includes carbon front spoiler lip, rear spoiler lip and side skirts, 19/20-inch forged wheels and Hankook Ventus S1 Evo tires. The white and blue "Polizei" livery and police lights, which gave the Corvette the true look of a police car were installed by Foliatec and Hella respectively. Under the hood of the Stingray is a 4.2-liter V8 engine capable of producing 466 hp and 630 Nm of torque. This is enough for the sportscar to reach 0 to 100 km/h in 4.2 seconds with a top-speed of 290 km/h.
The TUNE IT! SAFE! campaign was initiated in 2005 and promotes safe and legal aftermarket tuning of vehicles. The organisation teams up with an aftermarket specialist each year to show a concept car in police livery at the Essen Motor Show.
For more on the Essen Motor Show 2015, click here.