German tuning firm Manhart Performance has elevated the performance and appeal of the third-generation BMW X5M with the introduction of the Project MHX5 700 tuning program for the performance SUV.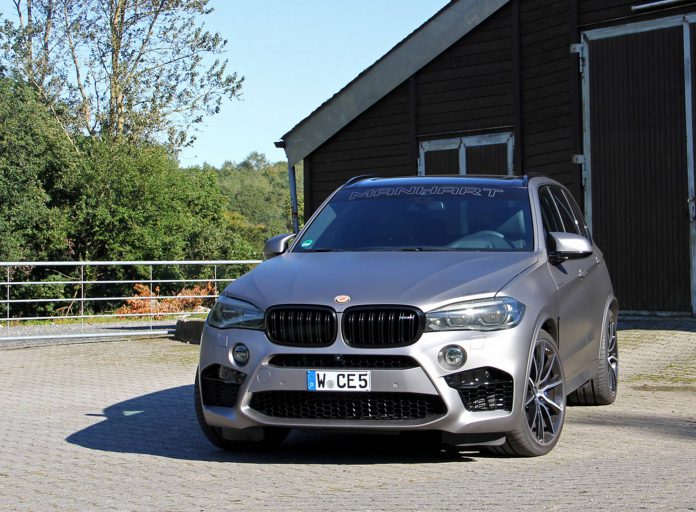 The most apparent changes in moving from the standard X5M to the MHX5 700 have happened under the hood. Manhart engineers applied catless downpipes, stainless steel sport mufflers, 100-mm twin tailpipes and new engine tuning software to the X5, raising output of BMW's 575 horsepower 4.4-liter twin-turbocharged V8 to 700 horsepower and 663 lb-ft of torque.
The MHX5 700 shown here features a Grey Matte finish, 22-inch BBS SV wheels shod in Vredestein Ultrac Vorti SUV high performance tires and H&R lowering springs. An optional Awron display is also available giving the driver easy access to boost pressure, g-readings and other performance related information.
700hp BMW X5 M by Manhart