The third variant of the Rezvani Beast has just been announced in the form of the Beast X. Produced as the most exclusive, powerful and fastest variant of the Beast, the new model combines improved performance with eye-catching new design and aerodynamic elements.
Beneath the skin, the 2.4-litre four-cylinder engine of the 'standard' Rezvani Beast has been fitted with two Borg Warner turbochargers as well as forged pistons and valves alongside strengthened engine internals. This results in a total of 700 hp and when combined with a kerb weight of 1850 pounds, the Beast X promises truly insane performance.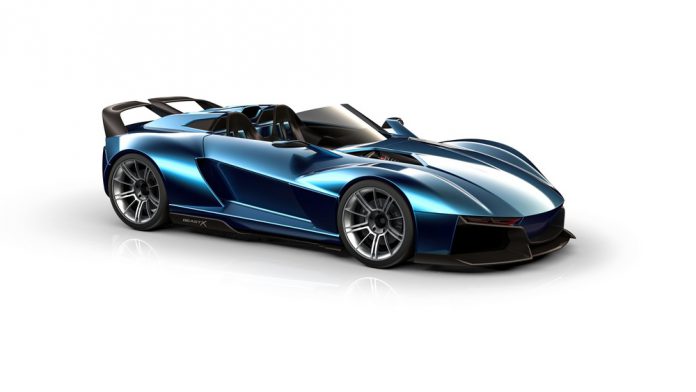 Mated to the engine is a six-speed manual transmission driving the rear wheels with a sequential automatic also being made available.
Visually, the Rezvani Beast X includes a more prominent front splitter alongside larger air intakes and aerodynamic side skirts. It also includes two large rear wings reminiscent of the rear wing design of early Pagani Zondas.
Just five units of the Beast X will be produced, each costing $325,000.