A Lamborghini Huracan Spyder has made its way to Madrid, Spain, to be displayed to potential customers and fans at Lamborghini Madrid. While we have generally been used to seeing the Huracan Spyder in blue exterior paint, this one has been spotted with an orange livery. Needless to say, the supercar looks gorgeous and eye-catching.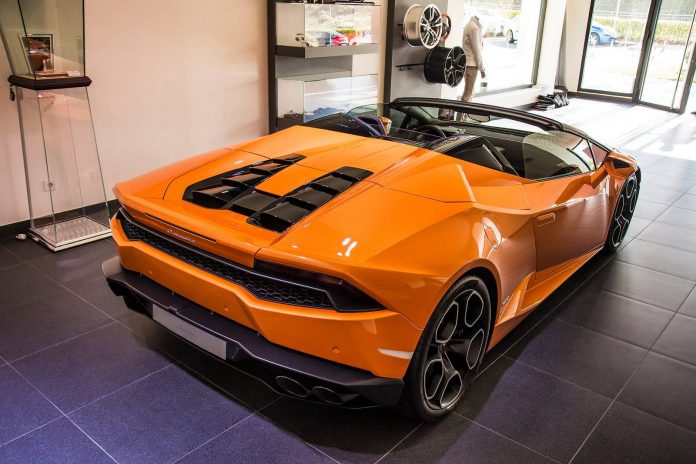 The Huracan Spyder gets a 5.2-litre naturally aspirated V10 engine that produces 610 hp. It can sprint from 0 to 100 km/h in just 3.4 seconds, with an electronically-limited top speed of 324 km/h. It features Lamborghini's 'Cylinder on demand' technology in combination with stop-and-start function and the gearbox is a seven-speed dual-clutch unit.
The Huracan Spyder gains an electrohydraulic, lightweight soft top which takes just 17 seconds up to a driving speed of 50 km/h (31 mph). The hood is available in black, brown and red. The hood can be operated via a button on the central tunnel.
Orange Lamborghini Huracan Spyder