US-based luxury car dealer Cats Exotics has recently put up a 2006 Ford GT Heritage Edition up for sale at an astronomical amount of $374,888. It is one of the 343 models of this particular model produced by Ford. The supercar has got Heritage Blue exterior paint with Gulf stripes and the interior has been done in Ebony Black. It doesn't appear as a vehicle that is nine years old and on the odometer, it has only covered 7,617 miles, although the new customer won't get any warranty.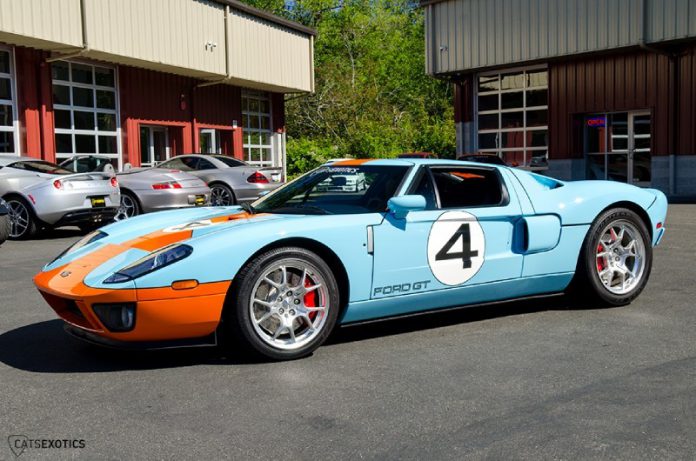 The power is derived from a supercharged, 5.4-litre V8 engine that generates 550 hp and 500 Nm of torque and is paired to a six-speed manual gearbox. It is said that the Ford GT Heritage Edition can propel from 0 to 60 mph in just 3.3 seconds and reach a top speed of 205 mph.
This special edition of the Ford GT is based on the original Ford GT40 that triumphed at the Le Mans in 1969. When it was launched, the car carried a price of over $200,000, but that has remarkably appreciated over the years.