The 2015 Lamborghini Blancpain Super Trofeo World Final took place during the weekend at the Sebring International Raceway where competitors from the European, Asian and North American series were crowned champions.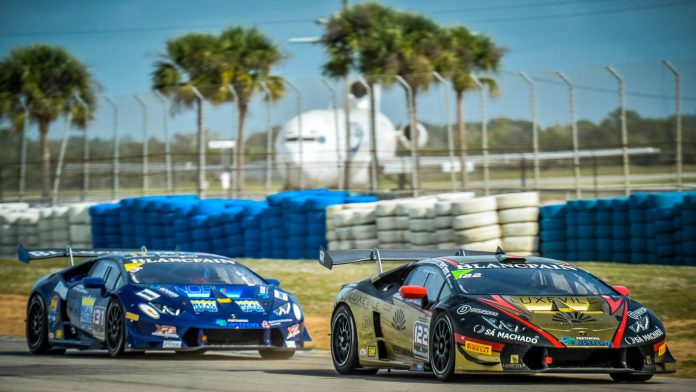 Finnish driver Patrick Kujala was the main man after claiming the 2015 PRO Championship title in both the Europe Final Round on Saturday as well as in the World Finals on Sunday. The Pro-Am title went to American driver Corey Lewis with Lamborghini Carolinas and Change Racing – he won both races in the World Finals on Sunday.
An excited Kujala said, "I'm very happy. I have to thank my team and those who supported me. Today's race was quite complicated. The early duel with Di Folco and Spinelli allowed Niederhauser to edge away, and thus I've finished second. To win the title I only had to focus to keep running, and this is what I did."
The 2015 Am Championship title was claimed by Ryan Ockey who was won the same title in the North American Final Round on Saturday. His P1 finish on Saturday and P2 finish on Sunday ensured that the Canadian driver with O'Gara Motorsport scooped both titles in this category.
Elsewhere, Jake Rattenbury with Lamborghini Carolinas and Change Racing won the Gallardo Pro-Am title while Brandon Gdovic with Lamborghini Palm Beach and Mitchum Motorsport took home the Gallardo Am title.
Lamborghini Super Trofeo World Finals 2015
In the final European round on Saturday, Loris Spinelli Antonelli Motorsport won the 2015 Pro-Am title after driving flawlessly to claim P1 and P2 in the two races. Shota Abkhazava from Artline Team Georgia was awarded with the 2015 AM title having won race 2. Portuguese driver Carina Lima and his Italian teammate Andrea Palma took home the Gallardo Am title.
In the Final Round of the North American series, race one was won by Madison Snow while O'Gara Motorsport drivers Richard Antinucci and Edoardo Piscopo won race 2. The Huracan Pro title went to Antinucci while Ryan Ockey won the Huracan Am title. O'Gara Motorsport won the Team's championship title.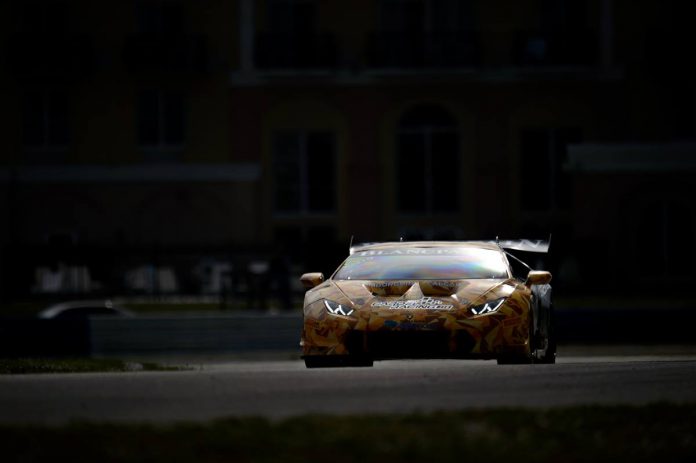 The World Finals brought together Lamborghini Super Trofeo drivers from all corners of the world including Asia Series which is now in its fourth season. The Sebring round also marked the final running of the successful Gallardo LP570-4 car.