In 2017, the next-generation BMW 5-Series will hit the market after years of testing and to rival the next-gen Mercedes-Benz E-Class, future Audi A6 and current Jaguar XF models. In order to give us an idea of how the car could look, RM Design has released two stunning renderings of the car.
Underpinning the G30 BMW 5-Series will be the newly named Cluster Architecture (CLAR) which will also be featured in future 3-Series, 6-Series and 7-Series generations. The Cluster Architecture will combine aluminium, high-strength steel as well as carbon fibre.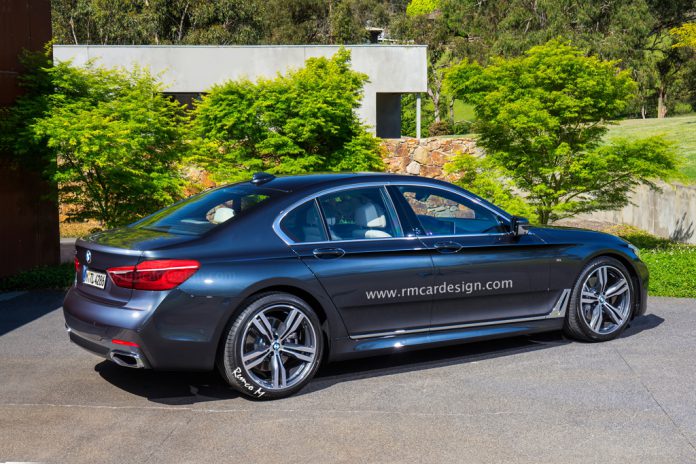 With the implementation of the new platform, the next-generation BMW M5 will apparently shed 180 kg over the current car and when combined with an uprated 4.4-litre twin-turbocharged V8 engine delivering 600 hp as well as all-wheel drive, it should be significantly quicker from a standstill.
Engine wise, the new 5-Series will be available with a plethora of straight-six engines one of which will make use of four small turbochargers to power the future BMW M550d with 400 hp beneath the skin. Elsewhere, a 1.5-litre three-cylinder turbocharged diesel engine will be made available with 150 hp on tap.