Volvo has just released two teaser images of its upcoming S90 sedan, designed to rival the Mercedes-Benz E-Class, Audi A6, Jaguar XF and BMW 5-Series.
Recently leaked in China courtesy of some scale models, we already have an excellent idea of how the Volvo S90 will look when it launches and these teasers confirm that the S90 will include a number of styling elements dramatically different from other existing Volvo models. Certainly one of the most head-turning elements will be the large taillights while the LED headlights also look quite bold.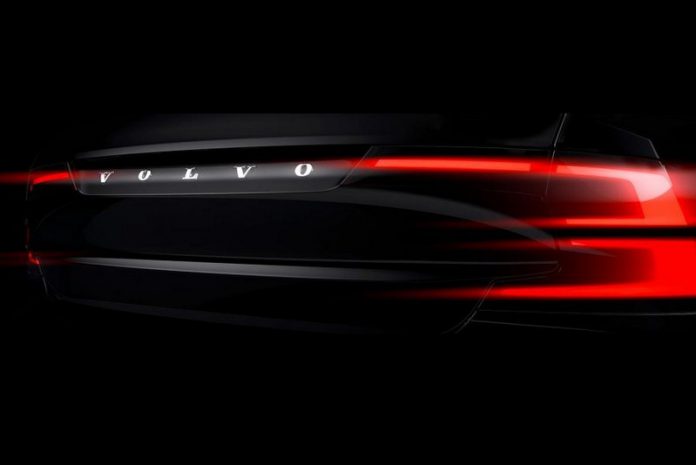 When the Volvo S90 launches, it will replace the aging S80 and rival the BMW 5-Series. The engine line-up for the Volvo S90 remains unconfirmed but reports suggest that it will be essentially identical to the XC90 in what engines are offered. If that is the case, a plug-in hybrid version will be offered and delivering just under 400 hp.
Elsewhere, the S90 will make use of similar technologies found in the brand new XC90 with a number of differently appointed variants also likely. While recently speaking about the S90, the marque's vice president of product strategy, Lex Kerssemakers confirmed that the success of the new XC90 will influence the S90.