The Jaguar F-Pace has made its United States debut at the ongoing Los Angeles Auto Show 2015. We headed over to Jaguar's booth to have a look at the crossover.
The design of the F-Pace resembles that of C-X17 concept. It gets Jaguar's lightweight aluminium architecture, which is different to every other Jaguar, despite getting the modular structure. It measures 4,731mm in length with a 2,874mm wheelbase and short overhangs. The cheapest model weighs just 1,665 kg.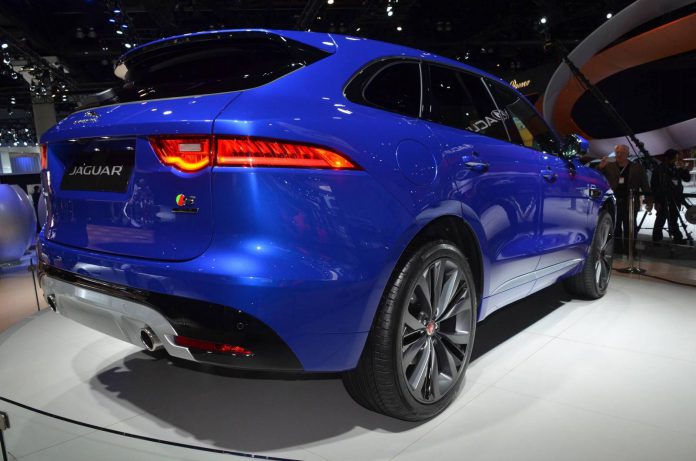 The entry-level model, which costs $40,990, produces 178 hp from its 2.0-litre Ingenium diesel engine. Meanwhile, the F-Pace 35t will cost at least $42,390. Above it sits the supercharged 3.0-litre V6 with 340 hp on tap. Finally the range topping model, the F-Pace S, features a supercharged 375 hp 3.0-litre V6 petrol with a 0-100 km/h time of just 5.5 seconds. In the USA, this model is priced at $56,700.
For more about the Jaguar F-Pace, see our previous post. For more pictures and info from the Los Angeles Auto Show 2015, see our news channel.