Last month, Audi added the 2016 RS7 Performance model to its line-up. It offers slightly improved performance from the 'standard' RS7 and we checked it out at the Los Angeles Auto Show 2015.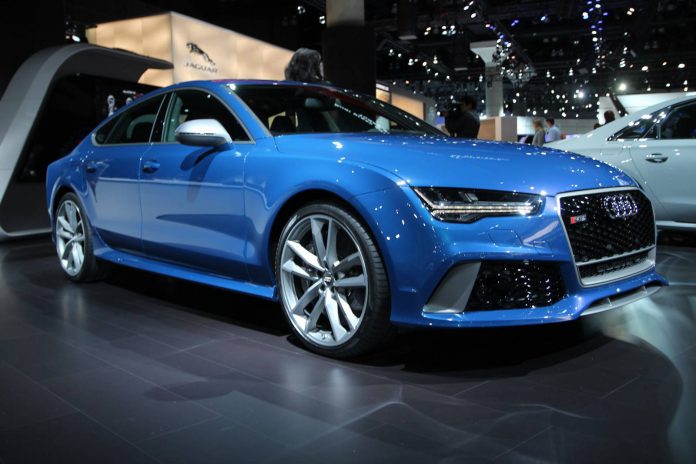 Under the hood of the RS7 Performance is the same twin-turbocharged 4.0-litre V8 engine, however, the performance figures have been upgraded. This means the power has been incremented from 560 hp to 605 hp and the torque sits at 750 Nm when the 'Overboost' function is used. This makes the RS7 Performance capable of propelling from 0 to 100 km/h in just 3.7 seconds, compared to 3.9 seconds in the standard model. The 200 km/h barrier is crossed in 12.1 seconds and the top speed can be registered at 305 km/h.
Audi has mated the engine to an eight-speed transmission, which transfers the power to all the four wheels of the vehicle. The driver gets the 'D' and 'S' driving modes available at his fingertips and during the manual mode, a shift indicator becomes operational in the gauge cluster or on the optional head-up display. Furthermore, 21-inch cast aluminium wheels are standard while customers can also opt for carbon-ceramic brakes.
For more about the Audi RS7 Performance, see our previous post. For more pictures and info from the Los Angeles Auto Show 2015, see our news channel.