Nico Rosberg has scored his fifth straight pole position of the season and will lead the front row tomorrow at the 2015 Brazilian Grand Prix. Hamilton finished second ahead of Ferrari's Vettel, Williams' Bottas and the other Ferrari of Raikkonen.
| Driver | Team |
| --- | --- |
| 1. Nico Rosberg | Mercedes |
| 2. Lewis Hamilton | Mercedes |
| 3. Sebastian Vettel | Ferrari |
| 4. Valtteri Bottas | Williams |
| 5. Kimi Raikkonen | Ferrari |
| 6. Nico Hulkenberg | Force India |
| 7. Daniil Kvyat | Red Bull |
| 8. Felipe Massa | Williams |
| 9. Daniel Ricciardo | Red Bull |
| 10. Max Verstappen | Toro Rosso |
Nico Hulkenberg set the pace in Q1 on 1m 13.824s.before Rosberg hammered that with a 1m 11.746s – the fastest all weekend! Despite being given a green light for Q1, Alonso's car stalled after a few laps bringing out the yellow flags.
When the chequered flags flew to mark the end of the session, Hamilton's time of 1m 11:682s was unconquered. His teammate Rosberg came home second leading Raikkonen, Vettel, Hulkenberg, Ricciardo, Kvyat, Verstappen, Bottas and Felipe Massa. Those eliminated included Maldonado, Button, Rossi, Stevens and Alonso.
Rosberg was the first man into Q2 with Hamilton following him close behind – both drivers were on soft rubber. Rosberg's time of 1m12.213s set the pace only to be trimmed down to 1m11.665s by Hamilton. Williams were the only other team out on the track and Bottas was running third.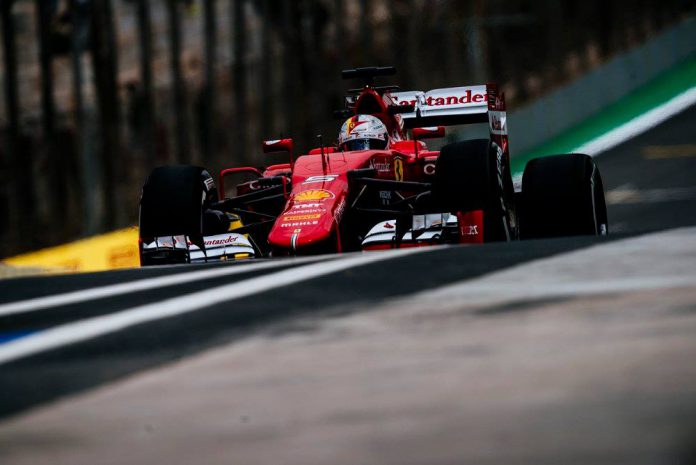 When Force India joined the track, Hulkenberg managed to outpace the Williams by going third fastest behind the Mercedes cars. Massa was struggling to set the required pace and was much slower than his teammate. More teams began to roll in, Kvyat slotted in fifth place behind Bottas – Massa had dropped all the way to tenth place.
The Ferraris joined the track with five minutes left in Q2 and Vettel's first lap put him in second while Raikkonen slotted above Hulkenberg in fourth. The yellow flags came out with only one minute left into the session after Grosjean spun his Lotus at Turn 6. When the chequered flag came out, Hamilton led Vettel, Rosberg, Raikkonen, Bottas, Hulkenberg, Kvyat, Verstappen and Ricciardo. Massa was lucky to stay in the top ten, he was the last man in that batch. Those eliminated in Q2 included Nasr, Sainz, Perez, Ericsson and Grosjean.
Without wasting time, Rosberg was the first man to head out in Q3. The German was aiming to score his fifth straight pole position of the season, Hamilton was looking for this 50th in his career.
Once again Rosberg set the fastest time of the weekend on 1m 11.461s – Hamilton's first lap was 0.088s slower. Vettel was third leading Bottas, Raikkonen, Ricciardo, Massa, Hulkenberg and Kvyat. When the chequered flag flew, Rosberg held on to the fastest lap by going even faster on 1m11.282s.
Bottas finished fourth but will drop to seventh after serving his penalty while Ricciardo will drop from ninth to 19th.
Free Practice Report
Lewis Hamilton set pace in FP1 on Friday morning to emerge fastest in the session ahead of teammate Nico Rosberg. Hamilton's time of 1m 13.543s remained unbeaten till the end of the session. Rosberg's 1m 14.062s lap placed him second leading Ferrari's Sebastian Vettel, Red Bull's Daniel Ricciardo and Kimi Raikkonen in the top five.
Daniil Kvyat, Valtteri Bottas, Max Verstappen, Nico Hulkenberg and Pastor Maldonado completed the top 10.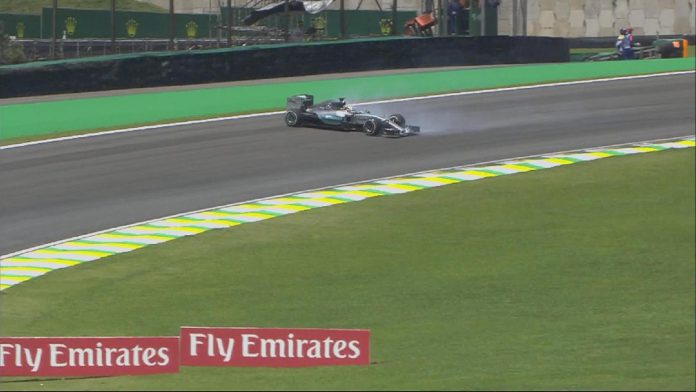 Rosberg responded in FP2 by going faster than his teammate and eventually winning the session with a 1m 12.385s lap. Hamilton finished in second place ahead of the two Ferraris of Vettel and Raikkonen with Ricciardo rounding off the top five. The session had some moments of light rain which made the track slippery but the drivers still utilized soft rubber.
Fernando Alonso retired from FP2 after his Honda-McLaren car stalled with power issues. Elsewhere, Bottas lead the other half of the top ten which included Lotus' Grosjean, Hulkenberg, Kvyat and Felipe Massa in that order.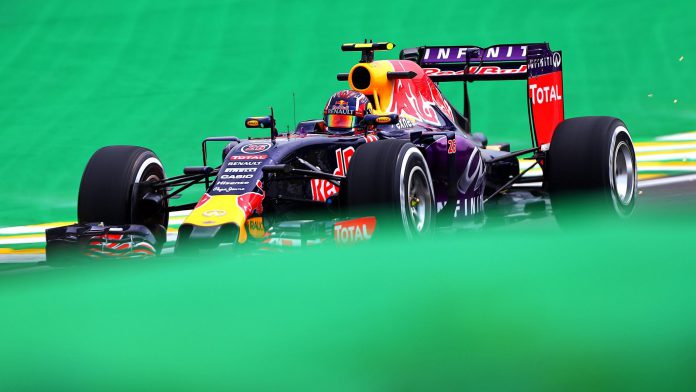 The Mercedes duo dominated FP3 on Saturday morning and were only separated by 0.123s. Hamilton emerged fastest with a 1m 12.070s lap while Rosberg came in second with a 1m 12.193s lap.
The Ferrari duo repeated their FP2 stint by finishing third and fourth, with Vettel leading Raikkonen. Williams' Bottas completed the top five while Hulkenberg lead Grosjean, Sergio Perez, Maldonado and Verstappen to round off the top ten.