The insane Pagani Zonda Revolucion has just set an absolutely incredible 6 minute and 30 second lap time at the Nurburgring Nordschleife, a record for a production-based car.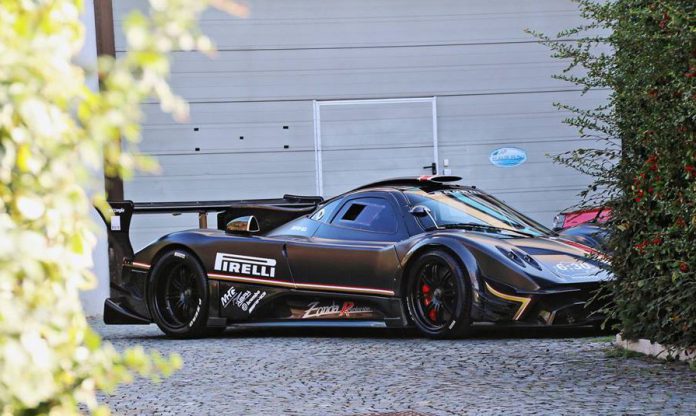 The news was revealed on the Facebook page of Love Cars and at this stage, the Italian marque has yet to release an official statement regarding the impressive lap. Nevertheless, we know that a 6:30 lap time is 17 seconds faster than the record set by the Pagani Zonda R back in 2010. It is also just 19 seconds off the ultimate record at the Nurburgring set by Stefan Bellof at 6:11.13 way back in 1983 with his insane Porsche 956 racer.
While the Pagani Zonda Revolucion bares many similarities to this Zonda R, it actually ditches the 'R' badge so big are the differences between the two vehicles.
Underpinning the Zonda Revolucion is an advanced carbon-titanium monocoque with power fed by a 6.0-litre V12 engine courtesy of Mercedes-AMG. In Zonda Revolucion spec, that engine pumps out 800 hp and 730 Nm of torque and is mated to a 6-speed magnesium transversal, sequential gearbox transmitting power to the rear wheels.
Compared to the Zonda R, the Revolucion is also outfitted with a selection of new downforce generating components including additional carbon fibre canards on the front fascia. The rear wing also makes use of a Formula One-inspired Drag Reduction System (DRS).
A mere five units of the Pagani Zonda Revolucion have been produced, each priced at 2.2 million euros plus taxes.
Update: Picture added showing 6:30 sticker applied to the Zonda Revolucion at the Pagani factory.