Okay, we've heard the stories about Jon Olsen driving his supercars in the snow, but when have you heard of a convoy of 15+ supercars driving through rain, flurries and snow just to get to the Banff Springs for brunch? Well now you have!
Calgary's ZR Auto organized a group drive from the South-West of the city out to Bragg Creek and onward to Banff via the Trans-Canada highway over the weekend. The weather started out pretty nice, a cool 10°C. It was looking pretty good.
The cars started to show up in the empty parking lot: a matte white Audi R8, heavily modified Jaguar XKR-S GT RSR, Ferrari 430 Scuderia, an insane Lotus Exige, Aston Martin V8 Vantage, Lamborghini Huracan, the list goes on.
All in all, a group of about 20 cars met at the Starbucks in Shawnessy, ready for what would be a fantastic drive. ZR Auto owner, Zahir Rana, stepped out of his 707 hp Novitec-Rosso Ferrari F430 with twin superchargers and a fighter-jet themed wrap.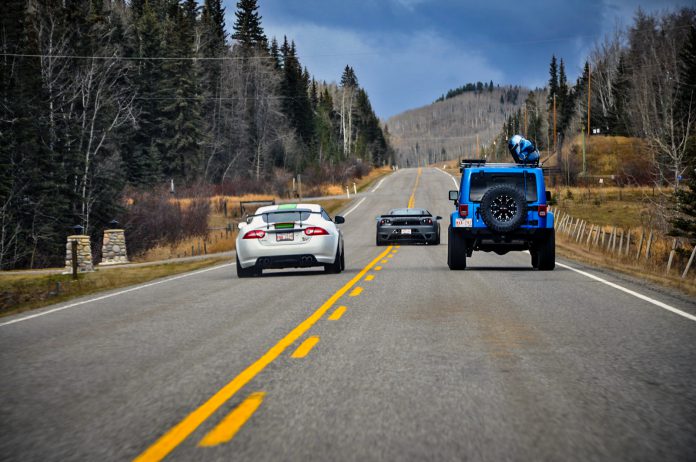 After a quick safety speech, the drivers were off to drive some winding backroads before hitting Bragg Creek. As the cars joined Highway 22, a light rain began to fall. Not soon after, the windshield wipers were running back and forth at top speed.
The cars all pulled over, with Rana giving drivers the option to turn around and go home. Only a few drivers headed back to Calgary with the majority sticking to the route.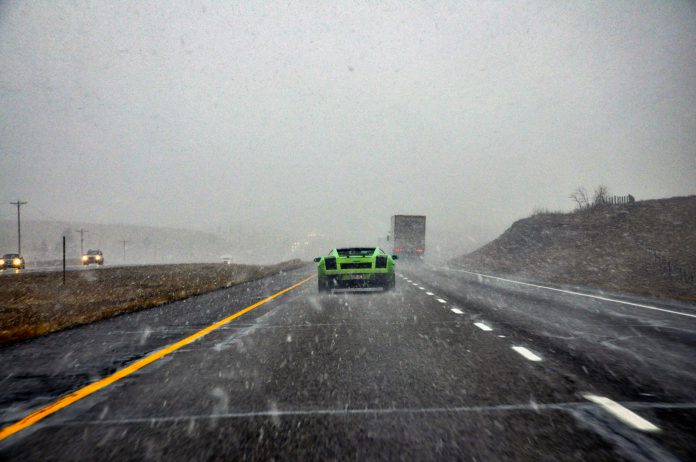 Rain turned into flurries, flurries turned into slush, slush turned into snow. Before we knew it, all we could see was white. But that didn't matter. This is Alberta after all.
The drive took the 15 cars to the scenic Banff Springs hotel where a deluxe brunch was enjoyed. The cars sat outside in the frigid temperatures with a breathtaking backdrop that made the entire trip worth it.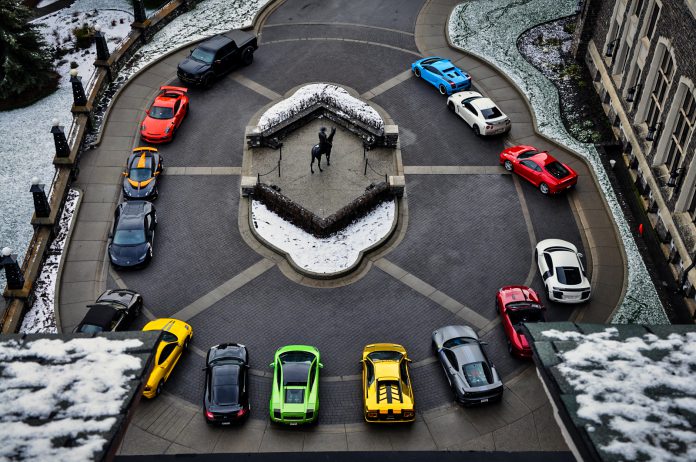 Some might call ZR Auto crazy, but that's the ZR Auto way. Cars are meant to be driven, and the folks at ZR Auto, customers included, love to drive their cars. Huge props to ZR Auto for attempting this drive. A great time was had by all! We look forward to the next one.