Featuring in The Dark Night Rises, there's no arguing with the fact that the Lamborghini Aventador is the perfect road-legal production car for Batman. Thanks to its jet-fighter inspired bodywork, it looks unlike anything else on the road and is unmistakable as the Italian marque's range-topping serious production car.
Because of the Aventador's angular, sharp and edgy design, we think the best paint available for it is satin black and now one such Aventador is up for sale from Al Ain Class Motors in Dubai.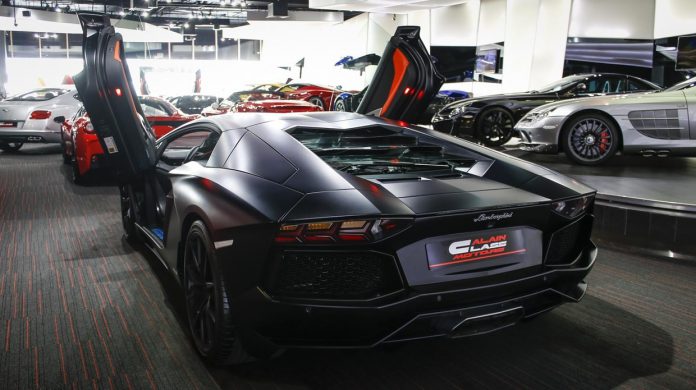 This particular Lamborghini Aventador is a 2013 model and has 7300 km on the clock. While that is certainly more than some, it is more than made up for with the stupendously stealthy look. This particular shade of black is special as it comes from Lamborghini's Ad Personam programme and is unlike the company's traditional shade of matte black, Nero Nemesis. Rather, it has a deeper black as well as more gloss and really brings out the lines of the Italian stallion.
Other key visual elements of this particular Aventador includes the gloss black wheels, red brake calipers as well as the black and red leather adorning the interior.