Park City, Utah is home to some of America's largest, most expensive and exclusive ski resort retreats and now one is up for sale for $14.45 million. Located in 184 White Pine Canyon Road, the house is set on 6.8 acres of land and offers 20309 square feet of living space across three levels interior levels.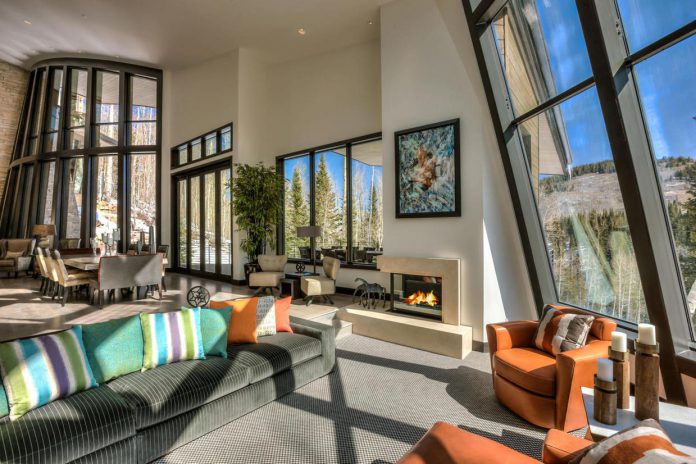 Design wise, the house has very sharp lines and to make the most of its idyllic location, includes large windows in all rooms. Certainly one of the key selling points is the main atrium with an open-plan living area and kitchen complete with ceilings three levels high with windows stretching from the floor right through to the ceiling. A second-level balcony also overlooks this area giving the property a very refreshing and airy feel.
As you'd expect for a house of this size, all of the bedrooms and bathrooms are huge and make use of the finest materials. One of the bathrooms has a shower which could surely fit well over ten people! There are also a selection of spiral staircases, a curved bar area, pool room, a range of fireplaces and even a small volleyball court.