At SEMA 2015, successful professional drifter Vaughn Gitten Jr unveiled his 2016-spec Ford Mustang RTR drifter car.
Gitten Jr's new Mustang was built at the RTR special project labs in Charlotte and as it is based around the latest 2016 Mustang, has the American muscle cars independent suspension system, with Gitten Jr's now installed with completely adjustable coilovers.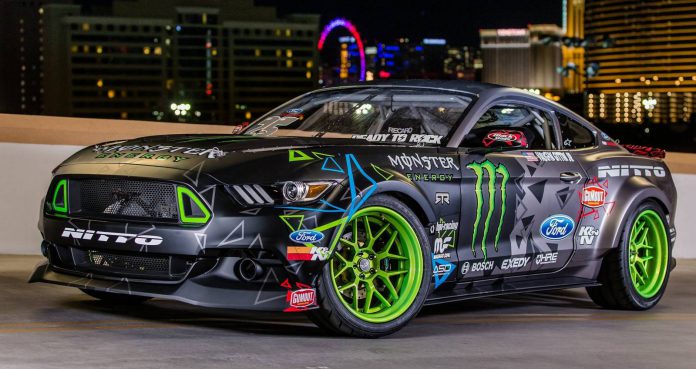 Elsewhere, the car's race-ready V8 engine has been created to pump out 900 hp and revs to an incredible 9000 rpm. When combined with an overall weight of less that 1300 kg, the world's most famous Mustang drift car promises to insanely fast and should help Gitten Jr. win a range of events around the world.