A unique 2016 Porsche 911 GT3 RS has just been delivered in Illinois and is really unlike any other we've seen before. While 911 GT3 RS models of the past have been particularly noteworthy for their brightly coloured wheels, the new GT3 RS is slightly more restrained with gunmetal grey wheels as standard. This particular 2016 model however, throws back to previous-generation GT3 RS models with its bright orange wheels.
Beyond the orange wheels, the driver-focused German sports car has a set of yellow brake calipers. Complementing the wheels are side air intakes with matching orange elements as well as orange wing mirrors and even orange headlight washers.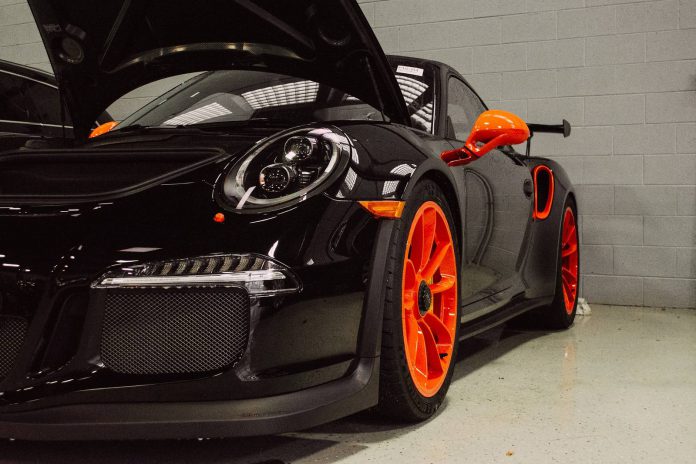 The black and orange theme continues into the cabin with orange GT3 RS lettering on the side sills,the air vent surrounds, door straps, seatbelts and orange contrast stitching and piping.
Of course powering the car is a naturally-aspirated 4.0-litre six-cylinder engine pumping out a total of 500 hp and mated to a 7-speed PDK dual-clutch transmission.