As one of the industry's leading tuning companies for Ford products, Roush continually develops and produces new and improved performance and visual modifications for the automaker's ever-increasing range of models. Roush is certainly best known for its multitude of upgraded Mustangs, many of which were displayed throughout SEMA 2015.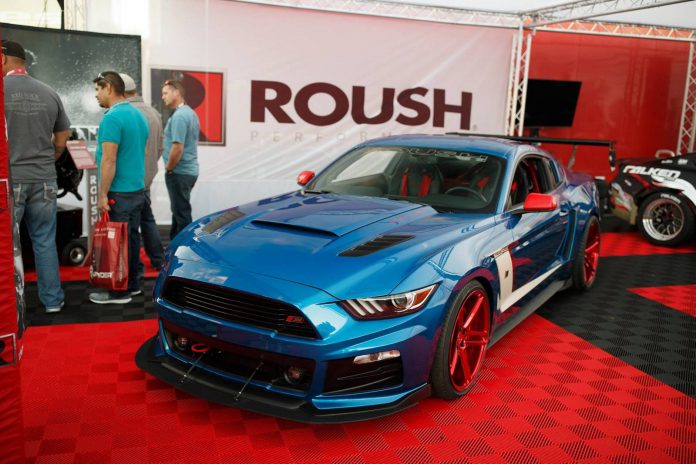 Certainly the company's most eye-catching Mustang from SEMA was a bright blue example outfitted with Roush's TrakPak. The aerodynamics package includes a prominent front splitter, extended side skirts, a towering rear wing and a menacing diffuser. Additionally, the car has been installed with 20-inch forged VPS-302 wheels from Vossen and painted candy apple red.
While mechanical modifications about the car aren't available, we know that it pumps out over 850 hp, likely coming from a supercharged 5.0-litre V8 engine.