Nissan has just revealed the Nismo N Attack Package for the Nissan GT-R Nismo. The aerodynamic kit was developed during the GT-R Nismo's assault on the Nurburgring and was installed on the prototype when it set a 7 minute and 8 second lap time.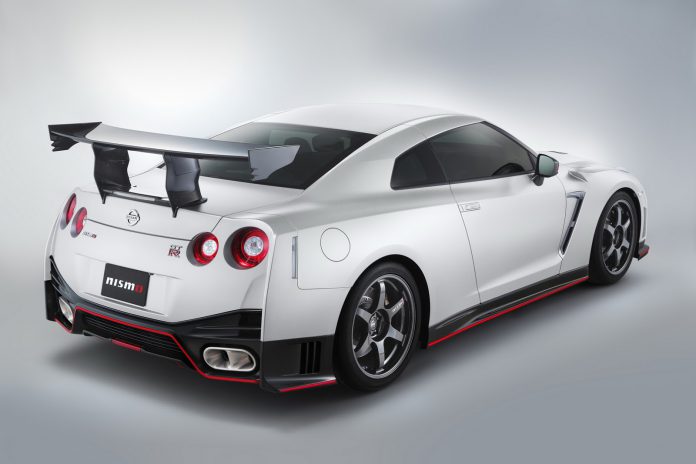 The most signficant development of the N Attack Package is the towering carbon fibre rear wing with incredible aggressive endplates to really provide the Japanese sports car with a sense of purpose that is hard to match anywhere else in the industry. Also includes with the N-Attack package are the extended skid skirts, modified front splitter and beefed-up rear diffuser.
Beyond the exterior changes, further changes to the N Attack Package include recalibrated suspension and full bucket racing seats.
The N-Attack Package is now available across the United States and can be ordered via Steve Millen Sportsparts.