Alongside the 2016 Chevrolet COPO Camaro being revealed at SEMA, Ford has also unveiled its drag-oriented 2016 Mustang Cobra Jet. Unlike the COPO Camaro of which 69 examples will be produced, a mere 50 units of the new Mustang Cobra Jet are bound for the production line.
While the Camaro is offered with a selection of different engines, the 2016 Cobra Jet can only be ordered with a Whipple-supercharged version of the Mustang GT's 5.0-litre V8 engine. No power or torque figures are available but when mated to a race-prepped transmission, the 2016 Mustang Cobra Jet will be able to achieve blistering 8-second quarter mile passes.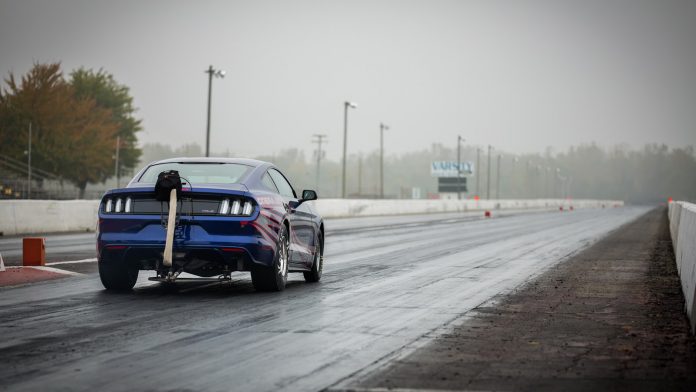 Beyond the upgraded engine, the Cobra Jet also includes coilover suspension, a custom fuel system, racing harnesses and race seats as well as lighter brakes and a roll cage. A wheelie bar is also offered as an option. Ford claims that 75 per cent of the parts of the Cobra Jet are identical to the road-going Mustang GT.
Discussing the car, director of Ford Performance Dave Pericak said "The modern Cobra Jet has performed for our customers and put Ford in the winner's circle consistently since 2008 . The new car is the first Cobra Jet built off the all-new 2015 Mustang – the only factory 2016 Mustang with a solid-axle rear suspension. We are excited to see it compete."