An exceptional Las Vegas mansion complete with an outdoor cinema is currently up for sale for a cool $29 million. A penthouse apartment overlooking the city, the property has a distinct style and would be perfect for those that love to entertain friends and family.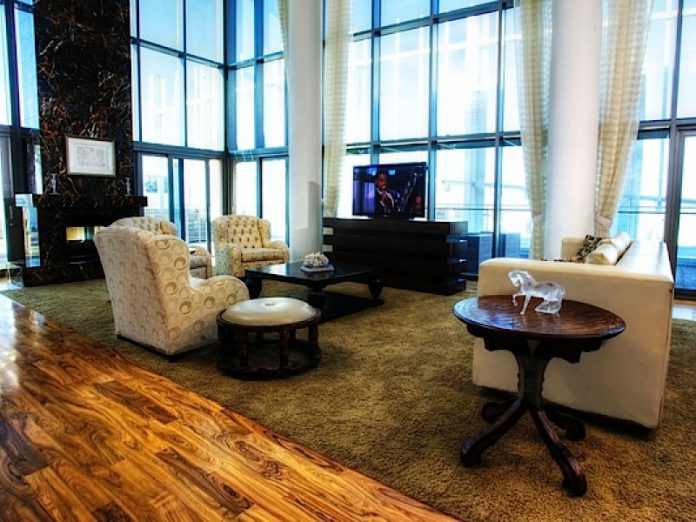 The property comes complete with three bedrooms and four bathrooms spread throughout the 579 square metres of living space. Interestingly, there is significantly more outdoor living space with it including a small swimming pool, the aforementioned outdoor cinema, a large BBQ area, an array of seating options and paved decking.
Some of the key interior elements including the large dining room, the wide hallways, wet bar, wooden floors, fireplace and large bathrooms. There is also a gym room complete with a range of equipment and a TV.