Architects around the world continue to push the boundaries and dream up innovative new housing solutions. The latest and one of the most interesting examples of this comes courtesy of OPA Works, a Greek architecture company that has dreamt up a house embedded into the edge of a cliff.
The house has been dubbed Casa Brutale and has been designed on a cliff overlooking the Aegean but theoretically, could be built into other cliffs at the cost of around $1.1 million.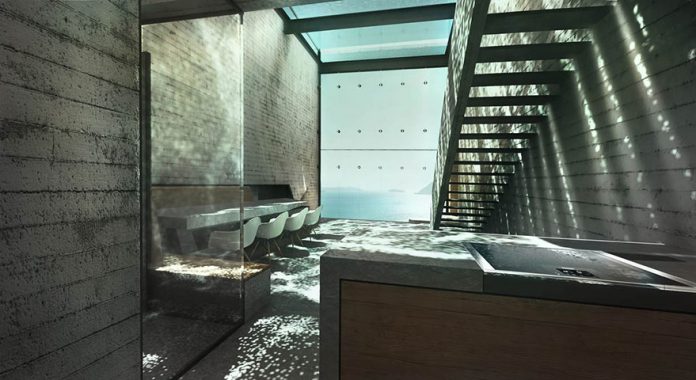 Casa Brutale is rectangular in shape and from the surface, looks like nothing except a swimming pool. Interestingly however, it is the swimming pool which serves as the roof of the house with it helping to not only insulate it but also provide the inside of the property with light. The only other natural light source comes from the floor-to-ceiling windows overlooking the cliff itself.
While the house may be theoretically possible, we don't expect to see this design implemented for many, many years.