An amazing bright red Mansory Lamborghini Aventador is currently up for sale from Al Ain Class Motors in Dubai.
As very few details about this Mansory Aventador have been released, it is unclear if it has any of the mechanical modifications offered by the tuning company. A fully-optioned Mansory Aventador sees the implementation of two turbocharges alongside new pistons, connecting rods, rod bearings and more resulting in a total of 1600 hp and an electronically-limited peak torque figure of 1200 Nm.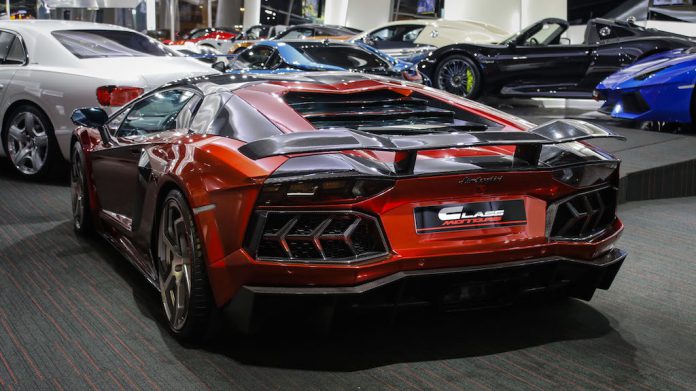 While we don't know about this Aventador's engine, its range of interior and exterior modifications are in plain sight. At the front, the car features a new carbon fibre bumper utilising carbon air intake surrounds and two new carbon elements on either side. A different bonnet with slits has also been installed while at the rear there are carbon fibre side skirts and eye-catching silver and black wheels. Meanwhile at the rear is a large carbon wing, bespoke diffuser and new air vents shaped to mimic the taillights of the Aventador.
This particular Aventador has travelled 14,500 km.