While BMW has long denied the possibility of a successor to the legendary M1 supercar, a South African artist decided to take matters into his own hands by rendering a modern-day BMW M1, in both road and track-only guises.
In creating his futuristic M1, Giom Mounton has taken obvious design inspiration from both the original M1 as well as the advanced i8 hybrid sports car. At the front, the car utilises BMW's trademark kidney grille albeit in a widened and slimline way. Elsewhere are two round foglights as well as headlights unlike those from any existing BMW models. The racing version also utilises an aggressive splitter and enlarged air intakes.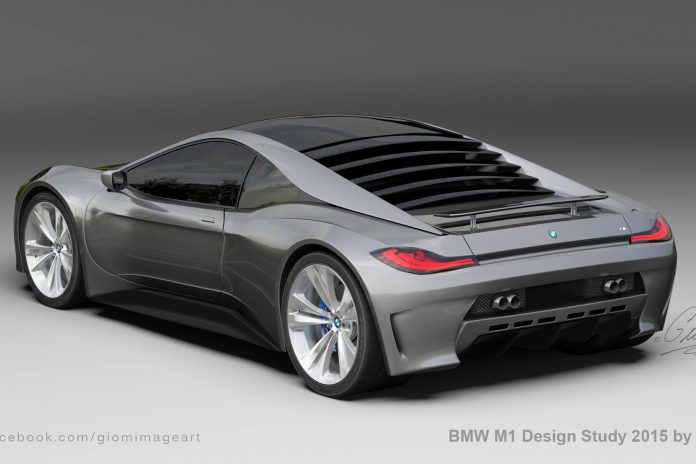 Key design elements on the side include the indented doors and side skirts as well as the door-mounted wing mirrors. At the rear is a window with black louvers, rear wing, bold diffuser and quad exhaust pipes. The racing version has also been adorned in a livery with BMW M's trademark colours.
Discussing the car, Mounton said "My design is taking inspiration from – rather than copying – the original. The concept is lightweight construction with less emphasis on luxury; performance and handling take center stage and active aerodynamics and a very low center of gravity plays a big part."