To the average Joe, the Porsche 911 Turbo S is simply another 911 variant with quad exhaust pipes and a stylish rear wing. Due to the vehicle's understated design, it is easy to overlook the breathtaking performance it offers. We can't imagine the following 911 Turbo S going unnoticed however.
This particular 911 Turbo S is very special as it is finished in matte black. While it isn't known if it has been painted like this from the factory or installed with a wrap, it certainly adds some flair to the sports car and makes it looks exceptionally stealthy. Making it all the more impressive are the heavily tinted taillights and the blacked out badges.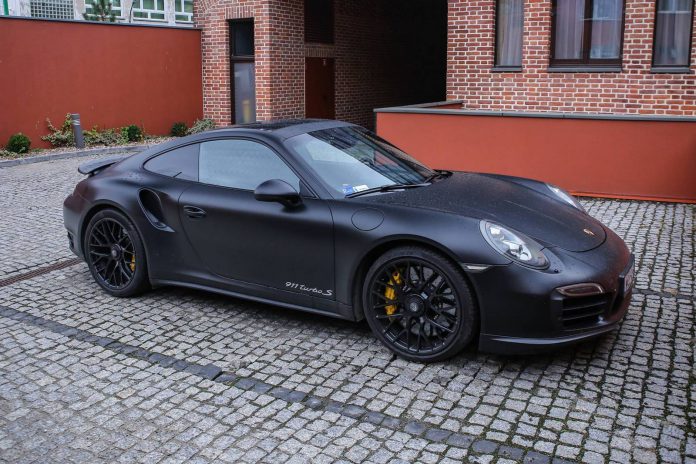 It also appears to be installed with the black centre-locking wheels of the 911 GTS which definitely suit the 911 Turbo S perfectly. The only touches of colour on this 911 are the yellow brake calipers and the Porsche badge on the bonnet.
Powering the 991-generation Porsche 911 Turbo S is a twin-turbocharged 3.8-litre six-cylinder engine delivering 560 hp.