Ever since launching in 2011, the Lamborghini Aventador has proven exceptionally popular to tune and modify. We've seen a number of Aventadors outfitted with amazing chrome and matte wraps and for the first time, we present to you a truly unique Aventador wrapped in snake skin.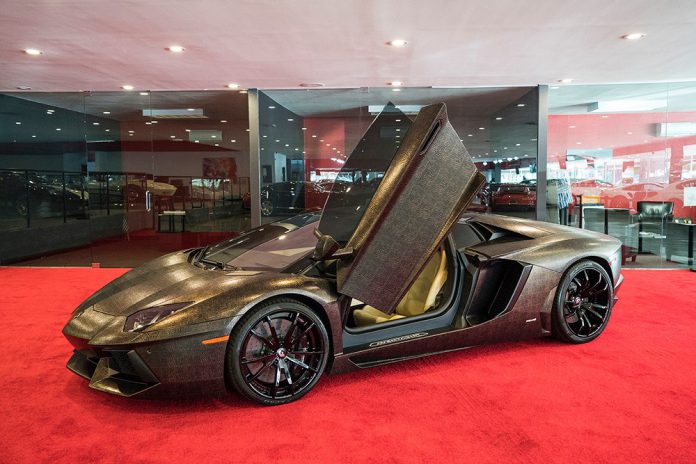 Given the size of the Aventador, it seems very unlikely that this is indeed real snake skin but rather a synethic material mimicking the look, feel and traits of snake skin. It has a very eye-catching brown and yellow tinge to it and under lights, shows glimmers of bright gold. We're not sure about the durability of the wrap or how it will cope with the elements but it certainly looks good.
Elsewhere, this Aventador customised by Forgiato has been installed with a set of gloss black wheels with the interior adorned in black and light cream coloured leather.