A couple of images showcasing the body of the next-generation Mercedes-Benz E-Class have just been posted online.
The images confirm what reports were claiming and that is that the new E-Class is based around the same MRA platform as the latest C-Class. Thanks to the new underpinnings alone, the 2016 E-Class is expected to weigh about 100 kg less than the outgoing model. The cut outs for the headlights and taillights also reveal that the new E-Class will look very similar to both the C-Class and S-Class models.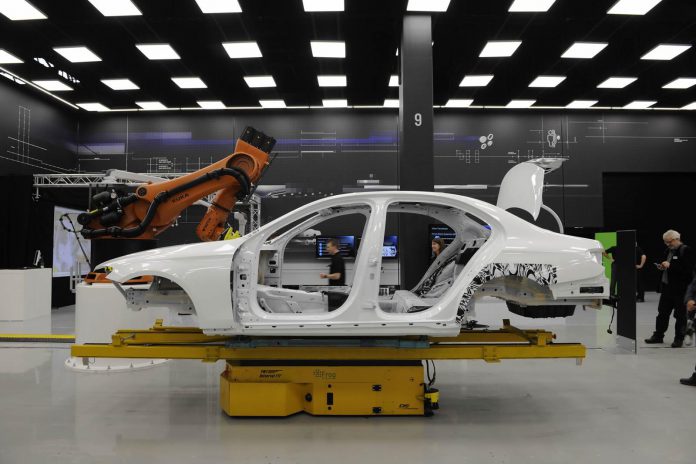 Elsewhere, the new Mercedes-Benz E-Class will mark the German firm's return to inline-six cylinder engines in favour of V6s (excluding the aforementioned V6 hybrid model). The inline-sixers will be offered in petrol and diesel forms with the first pinned to be a 2.9-litre diesel engine delivering 313 hp when combined with two turbochargers. An additional version of this engine will be offered with four turbochargers two of which will be electrically-driven units to improve efficiency.