The 2015 DTM season is over after an epic finale at the Hockenheimring that saw Pascal Wehrlein claim the championship title. The 20-year old Wehrlein who was only a day away from turning 21 became the youngest driver in the history of DTM to win a championship.
Audi on the other hand dominated both races including a full podium sweep on Sunday. Nevertheless, the Ingolstadt based brand missed the manufacturers' title by 7 points after a few of its drivers failed to finish within the points zone. The title went to BMW thanks to Maxime Martin, António Félix da Costa, Bruno Spengler and Martin Tomczyk who finished in the top 10 with a season total of 602 points.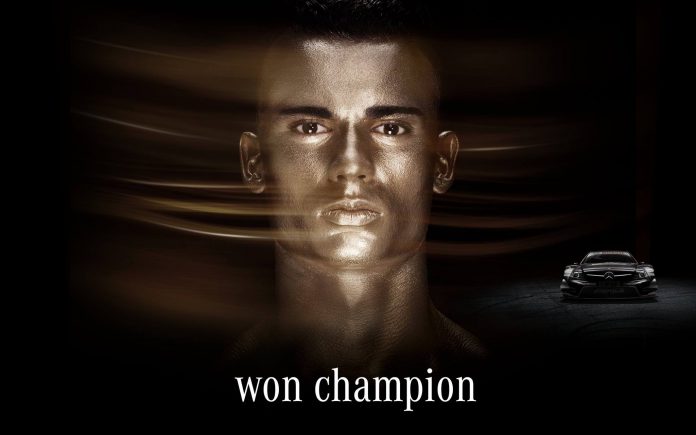 Wehrlein's performance paid off as his Mercedes-AMG team claimed the Team's' title too – a joint effort with teammate Christian Vietoris.
BMW driver Maxime Martin started from pole on Saturday only to be replaced shortly by Audi driver Timo Scheider who went ahead to claim his first win in five years. Jamie Green strengthened Audi's position by finishing second behind Scheider in his orange Audi RS5 DTM. Martin finished third on the podium for BMW leading Paul Di Resta, Mike Rockenfeller and Marco Wittmann.
Mattias Ekstrom and Edoardo Mortara were the only two drivers who would have prevented Wehrlein from winning the title. They started Race 1 ahead of Wehrlein who started outsided the top 10. However when the race began, Ekstrom's Audi got stuck dropping him from P7 to P14. Mortara on the other collided with Miguel Molina, and again with Timo Glock before retiring after 17 laps. Wehrlein finished the race in 8th place which was enough for him to claim the 2015 DTM championship!
On Sunday, Audi launched a series of attacks in an effort to claim the manufacturers' title. Three Audi drivers finished in the top three – Jamie Green, Mattias Ekstrom and Edoardo Mortara. Nevertheless, BMW had four cars in the top 10 which allowed them to deny Audi the title win. The Munich based team thus won the 2015 DTM constructors championship with 602 points in hand – 7 points more than Audi.
Gary Paffett started Race 2 from pole in his Mercedes-AMG DTM car but was soon passed by the trio of Green, Ekstrom and Mortara in their Audis. The last two were in a full mode of redemption after ending race 1 on a low note. Audi cleaned the podium in the last race of the season, they won the last race in the previous season and the first race of the 2015 season as well.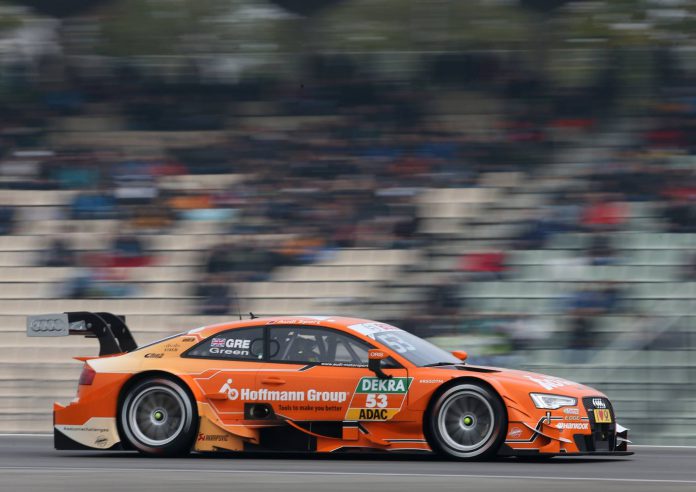 Di Resta finished fourth in race 2 ahead of Scheider's Audi and a trio of BMWs piloted by Maxime Martin, Felix Da Costa and Bruno Spengler in that order. The newly crowned champion Pascal Wehrlein was in no mood to compete today and ended the race in 20th place. He said:
"Today, there simply wasn't much I could do. I am happy that I was able to bring the car home. Now, I am looking forward to the party with my team. Now, we will have a decent party, we all have deserved that."