A prototype of the hardcore Pagani Huayra has just been spied in the midst of testing at the Cremona Circuit in San Martino del Lago, Italy.
Back in September, the Italian supercar manufacturer was snapped testing the very same mule near its factory. Certainly the most interesting elements of this hardcore Huayra are the range of new aerodynamic aids it has been installed with. For starters, the carbon fibre front splitter has been extended to help stick the front wheels to the ground. Meanwhile at the rear can be found a prominent carbon wing as well as an exceptionally bold diffuser. The car has then been adorned with the QR-code camouflage seen on other testers.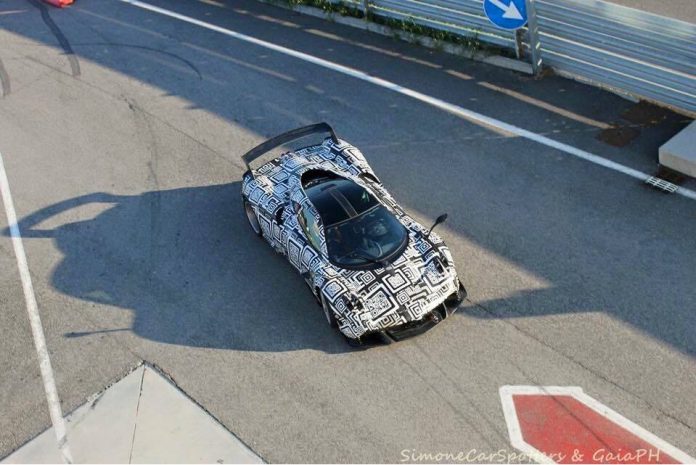 Further details about the car remain unclear. However, hardcore Pagani Zonda models have always featured additional power and we expect the same for this new Huayra variant. Consequently, it is likely that the Huayra in question will see power from its twin-turbo 6.0-litre V12 rise from 730 hp to over the 750 hp mark.
While discussing the car earlier in the year, Horacio Pagani said that it is being created as a gift to fans and be limited to 20 units.