A TechArt-tuned 2010 Porsche 997 Turbo Cabriolet is up for sale at Sahli & Frei AG in Illnau-Effretikon, Switzerland, for an approximate price of €164,518. It has covered 20,900 km on the odometer and both the exterior and interior of the car have been painted in black.
The 997 Turbo has been fitted with TechArt's GTstreet R kit, which gives it a plethora of cosmetic and performance modifications. The bodykit includes new front splitter, lateral winglets for additional downforce, a front bonnet that improves the aerodynamics and carbon-fiber front fenders and air vents at both sides of the front apron. There's an adjustable rear spoiler and multi-functional TechArt daytime running light system as well. Meanwhile, inside, you see new interior stitching and and steering wheel.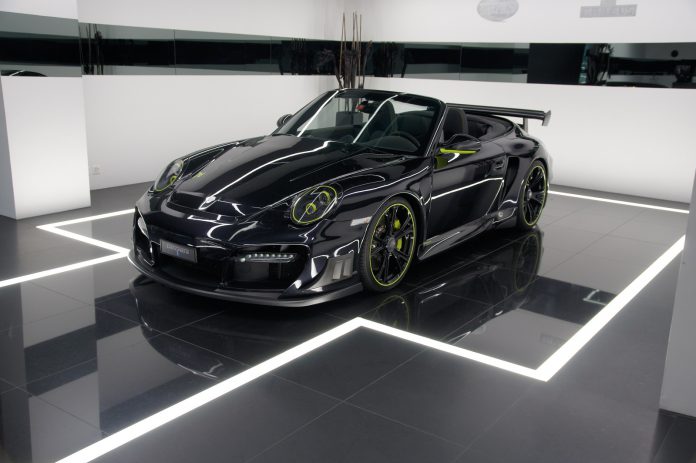 Talking about the performance, the tweaks to the engine increment the power output of the sportscar to more than 600 hp. The stock 997 Turbo produces 500hp (370kW) from its six-cylinder 3.8-liter twin-turbo engine. This 997 Turbo Cabriolet gets the 7-speed PDK dual-clutch gearbox that transfers the power to all the wheels of the car.