Future Photography has carried out a photoshoot in collaboration with Rolls-Royce Motor Cars Geneva, featuring a Rolls-Royce Wraith and model Mickaël Kostov. Luxury is the theme for the shoot and Future Photography picked some stunning locations to click the pictures- be it landscaped gardens or a fabulous mansion.
Future Photography comprises of a team of five professional artists, with each one of them having a particular area of expertise. Yet, they always tend to work together and their clients benefit from this wide array of skills they have to offer. They cover areas as diverse as cars, food, sports, fashion and real estate. Co-founder of Future Photography, Alexandre Mourreau, oversees all the projects and he advises the clients as well. He is assisted by Florent Poncelet (another co-founder), Vladimir Fabre Cesar, Arnaud Mathier and Julien Petry.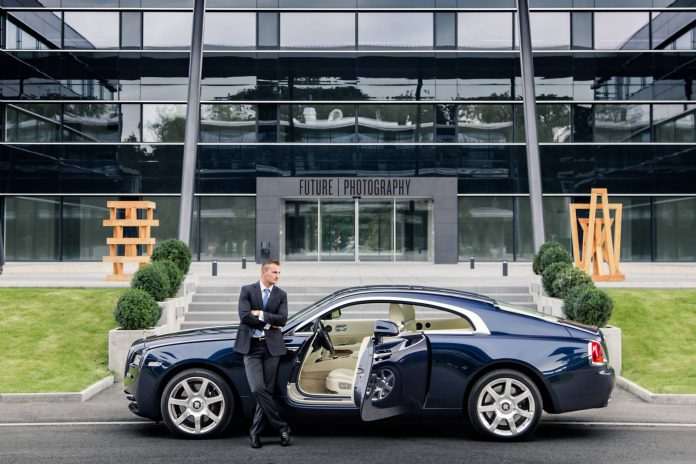 The Rolls-Royce Wraith is powered by a 6.6-litre twin-turbocharged V12 engine that delivers 624 hp and 800 Nm of torque. It is enough for the car to propel from 0 to 100 km/h in just 4.4 seconds. The power is transferred to the rear axle of the car by an eight-speed automatic gearbox.