With just 50 units of the McLaren 650S Le Mans produced, it is actually ten times rarer than the recently launched McLaren 675LT. Due to its exclusivity, very few will ever have the opportunity to see a 650S Le Mans let alone photograph it. However, MR Car Photography recently had that very opportunity thanks to the very kind over of the following 650S Le Mans residing in Belgium.
Making the photoshoot all the more epic is the fact that the owner was happy to have his Mercedes-Benz SLS AMG and BMW M6 Gran Coupe included. Each of the three performance cars produce well in excess of 500 hp but deliver their power in very different ways and provide dramatically different driving experiences.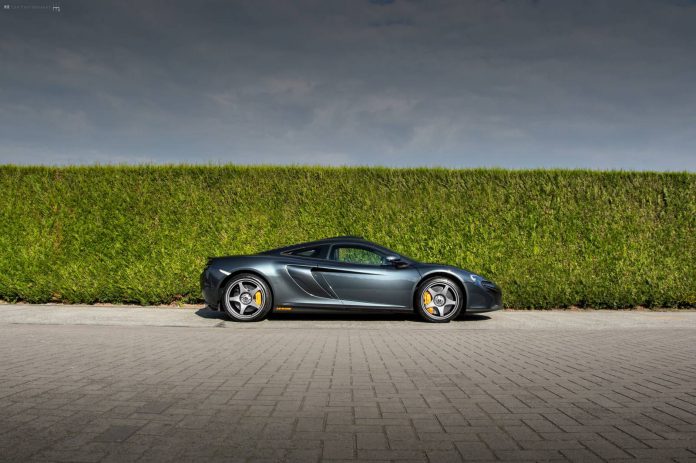 With the exception of one bright orange 650S Le Mans in the U.S, all are believed to be painted in the same shade of grey. The car has been designed by McLaren Special Operations with guidance from Peter Stevens who designed the legendary McLaren F1. As such, the McLaren 650S Le Mans borrows many design cues from the F1 GTR with the roof scoop being the most notable feature. This new snorkel not only provides the 3.8-litre twin-turbocharged V8 engine with additional air but it also adds louder induction noises.
Elsewhere, the McLaren 650S Le Mans by MSO features a new carbon fibre front splitter as well as a more aggressive and downforce generating rear diffuser. Completing the visual modifications are new 'Le Mans Edition lightweight wheels which measure 19-inch at the front and 20-inch at the rear with a classic five-spoke design. These wheels are then wrapped in Pirelli P Zero Corsa tyres.