An impressive property located in Beverly Hills on a 2.8 acre block of land is currently up for sale for $24.5 million.
Beverly Hills is home to some of the largest and most expensive houses in the entire world and while the following isn't the most ludicrously expensive we've come across, it is still only accessible to the top 1%. It is located at 1360 Summitridge Place and has four bedrooms as well as six bathrooms.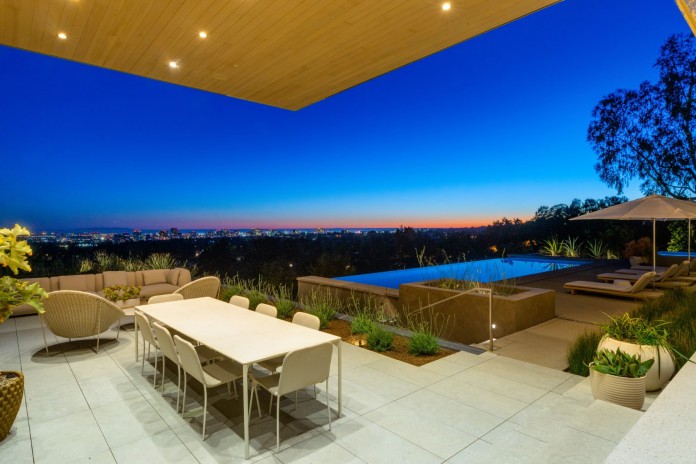 Impressively, the master suite occupies the complete top floor providing the absolutely ultimate in luxury for the owners. Other key rooms of the house include a dedicated library as well as a media room.
The house has a very interesting exterior design which makes the most of the consistently good weather of Los Angeles. It therefore has a selection of outdoor living areas as well as numerous balconies on the different levels and overlooking the city. A large infinity swimming pool is also one of the key selling points as is the very open, airy and fresh design both inside and out.