Just after Bingo Sports in Toyko, Japan took delivery of the one-off Pagani Zonda 760 Kiryu, the dealership has also welcomed the arrival of a gold Pagani Huayra.
Details about this Pagani Huayra are limited but from the included images, some of its key design elements are visible. Most eye-catchingly, this Huayra features a bare carbon fibre skin with a dark gold tint which is unlike any other Huayra carbon finish we've seen before. Complementing the gold carbon fibre are gold painted elements on the bonnet, rear bumper, side skirts, pillars and rear decklid.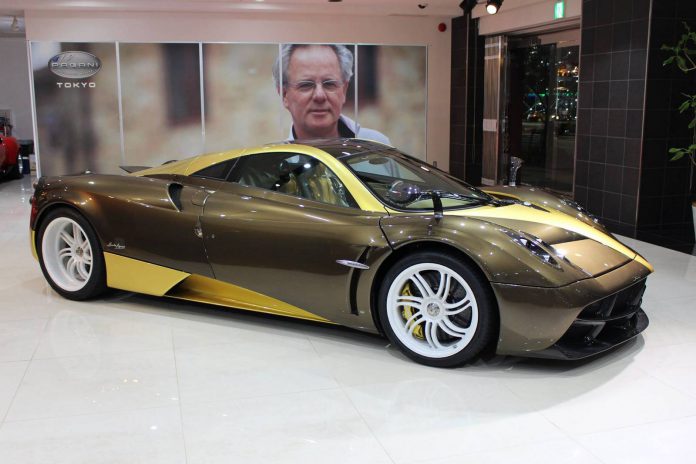 Elsewhere, it has been fitted with a set of special matte white wheels while the brake calipers are gold. We don't have dedicated images of the interior but we can see that the Italian hypercar has been installed with gold leather seats and inevitably features a selection of aluminium and carbon fibre components.
Of course powering the Pagani Huayra is a twin-turbocharged 6.0-litre V12 engine delivering 730 hp.