We recently brought you a couple of epic photoshoots from Canadian photographer The Glass Eye of a Porsche 918 Spyder and Ferrari LaFerrari. Most recently, the photographer had the opportunity to snap some pictures of a red 2016 Porsche 911 GT3 RS. Unsurprisingly, they are truly sensational.
This particular 911 GT3 RS is painted in the same shade of red as the original car presented by the German marque at the Geneva Motor Show back in March. It has also been adorned with gunmetal grey wheels and a number of matte black elements.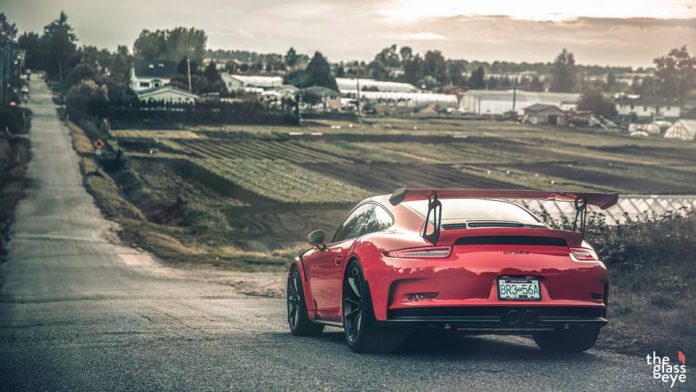 In case you didn't know, the 2016 Porsche 911 GT3 RS uses a brand new 4.0-litre six-cylinder engine which remains naturally aspirated. It has been tuned to deliver 493 hp (the same as the 997 GT3 RS 4.0) but now delivers 384 lb-ft of torque which is 15 lb-ft more than the GT3 RS 4.0. Additionally, these figures represent a 25 hp and 60 lb-ft increase over the current 911 GT3.
For more, be sure to check out The Glass Eye's Instagram and Facebook pages.