A one-off 2014 Chevrolet Camaro Z/28 Convertible created by Blackdog Speed Shop is being sold at Mecum Auctions sales event in Chicago from October 8-10.
This particular Camaro left the factory as an SS Convertible. However, Blackdog Speed Shop set about making it the world's only Z/28 Convertble. To do so, they installed almost every component from the Z/28 onto the convertible. That includes the front and rear fascias as well as the Z/28's interior, wiring harness and suspension.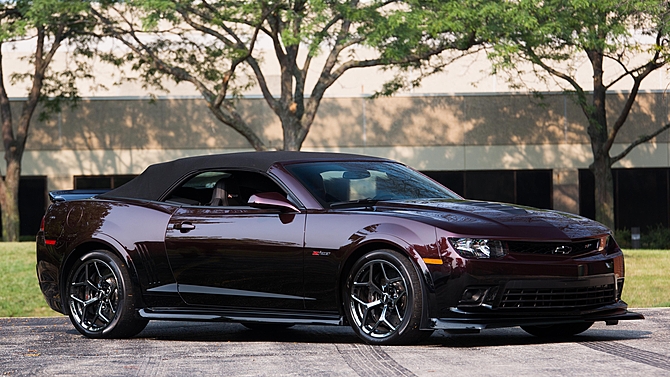 The tuning house have of course also installed the naturally-aspirated 7.0-litre V8 engine of the Z/28 into the car meaning it delivers an equal 500 hp. Mated to that engine is the same 6-speed manual transmission as the regular Z/28. To give the car some added flair, it has been painted in a dark shade of purple while the fabric roof is black.
No pre-auction estimate has been released but Blackdog Speed Shop will inevitably hope to make some money from the car.